Alexander Ayvazyan (USSR), 1954-2020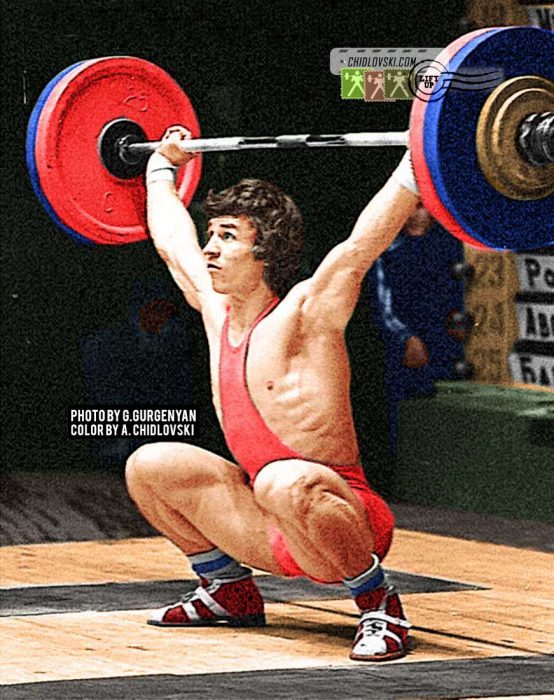 History in Color:
December 13, 1978, Fergana, Uzbekistan, USSR – 24-year old lightweight Alexander Ayvazyan competes in the 67.5kg weight class at the 1978 USSR Cup in Fergana.
Alexander Ayvazyan (1954-2020) was one of the best Soviet lightweight athletes in the late 1970s and early 1980s. He won the gold at the 1976 USSR Championships (snatch) and became a vice champion of the 1982 USSR Championships (total). In 1982, Alexander won the 3rd place at the USSR Cup in Donetsk.
In his remarkable Olympic weightlifting career, Alexander Ayvazyan was a world records holder – he authored 2 world records in snatch. As a candidate to the national team USSR, he won the 1981 Friendship Cup in Lvov.
His all-time personal best was a total of 352.5kg (160+192.9) in the 75kg class at the 1982 USSR Championships in Dnepropetrovsk.
---
Alexander Ayvazyan died in his home town of Sergiev Posad, Russia on July 30, 2020.
He was 66.
Our deepest condolences go to his family and friends.
RIP, Champion!