Remembering Yurik Vardanyan: Olympics in 1980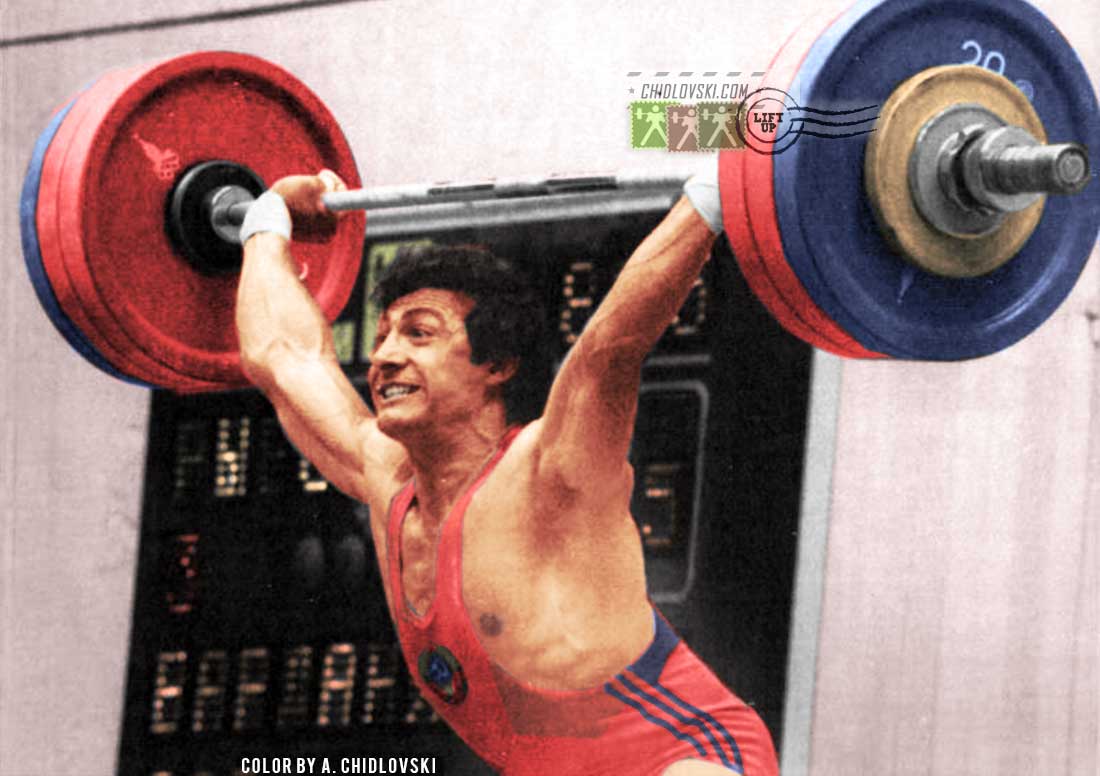 We continue publishing selected Lift Up and History in Color series materials as a dedication and tribute to the legend of Yurik Vardanyan (06.13.1956 – 11.01.2018)

---
July 26, 1980, Moscow, Russia – Outstanding Soviet light heavyweight Yurik Vardanyan of Gyumry, Armenia is preparing to clean 222.5 kg in the 82.5kg weight class at the 1980 Summer Olympics in the Izmaylovo Weightlifting Arena.
It was truly a starry night for Vardanyan.
There was no doubt that he was a brilliant athlete prior to the 1980 Summer Olympics. After his heroics in Moscow, his name was propelled to the status of the legends among legends in the history of sports.
Yurik Vardanyan became an Olympic champion with a phenomenal total of 400kg.
During that night in Moscow, Yurik set 5 world records – 177.5kg in snatch, 215.5kg and 222.5kg in clean-and-jerk, 392.5kg and 400kg in total!
---
History in Color: Yurik Vardanyan (1956-2018)