Karel Saitl (Czechoslovakia): Helsinki (1952)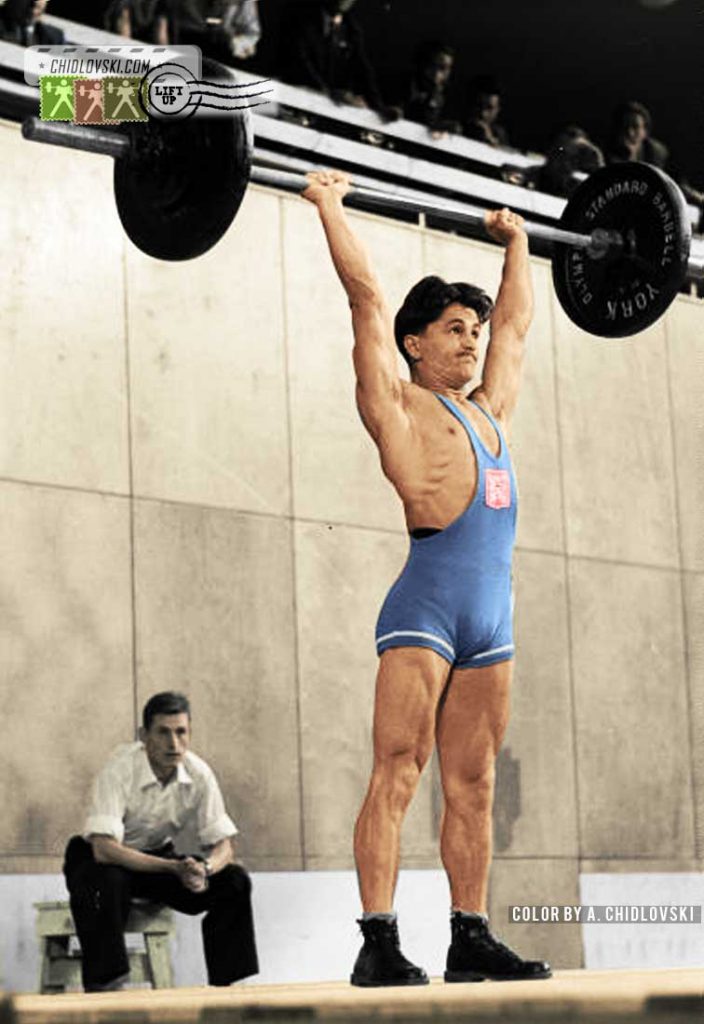 History in Color:
July 12, 1952, Helsinki, Finland – Czech bantamweight Karel Saitl of Brno, Czechoslovakia competes in the 56kg weight class at the 1952 Summer Olympics in Helsinki.
Karel Saitl (b. 1924) is one of the most distinguished Czech weightlifters of the 20th century. From 1947 to 1961, he won 15 consecutive national titles in Czechoslovakia.
Besides being a 1952 Olympian in Helsinki, Karel Saitl  competed for  Team Czechoslovakia from 1948 to 1961. He won a bronze medal at the 1953 World Championsjps in Stockholm. At the European Championships, he won a silver (1953) and a bronze (1956) medals.