Tommy Kono (Munich, 1955)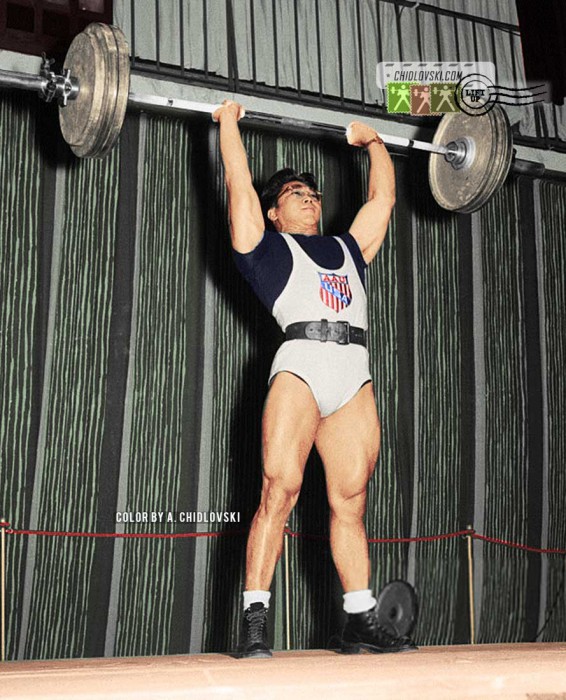 History in Color:
October 14, 1955, Munich, Germany – Legendary Olympic weightlifter Tommy Kono of Team USA wins the light heavyweight gold medal at the 1955 World Championships in Munich.
It was the 3rd World title for 25-year old Olympic champion Tommy Kono. He won 3 more in the upcoming years of his career as an athlete in Olympic weightlifting.