Team USA Weightlifting in Egypt (1955)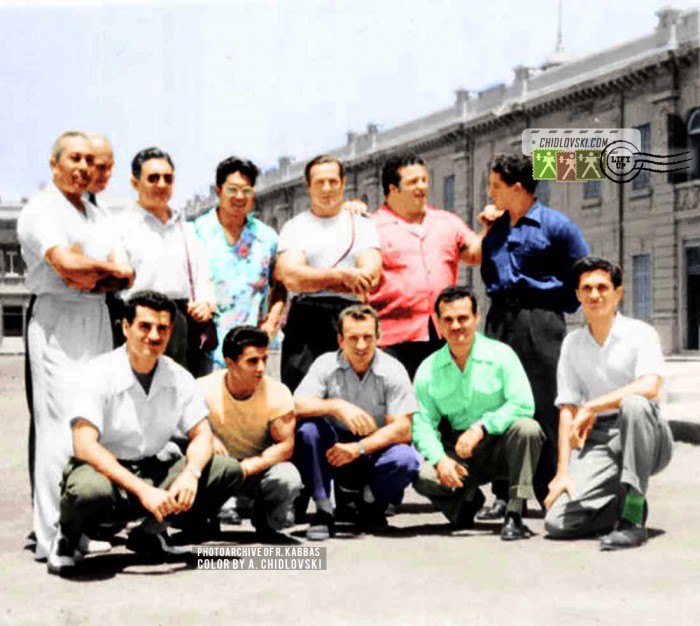 History in Color:
June 1955 – During the historical 1955 Team USA Weightlifting Tour to USSR, Egypt and Iran, U.S. weightlifters competed in the weightlifting matches in Cairo and Alexandria (Egypt).
The cover photo is a color version of the black-and-white original photo from the photoarchives of the Kabbas Family (left to right):
Top row:
N/A, N/A (both are officials from Egypt), John Terpak (USA, Team Manager), Tommy Kono (USA, 75kg), Stan Stanczyk (USA, 82.5kg), Paul Anderson (USA, 90+kg) and Dave Sheppard (USA, 90kg).
Front row:
Antoine Kabbas (Egypt), Chuck Vinci (USA, 56kg), Joe Pitman (USA, 67.5kg), Gaby Kabbas (Egypt) and Nicolas Kabbas (Egypt).
---
Note: To view an complete pfrofile of athletes above,
please follow the link associated with their names.
Back to Search Tournaments