Pavel Syrchin (Russia, USSR): 1957-2020
Sad news came from the Perm's region in Russia – one of the most talented and promising Soviet weightlifters in the late 1970s, a member of the national Team USSR, World and USSR champion, Pavel Syrchin died at 62. Our condolences to his family and friends.
RIP, Champion!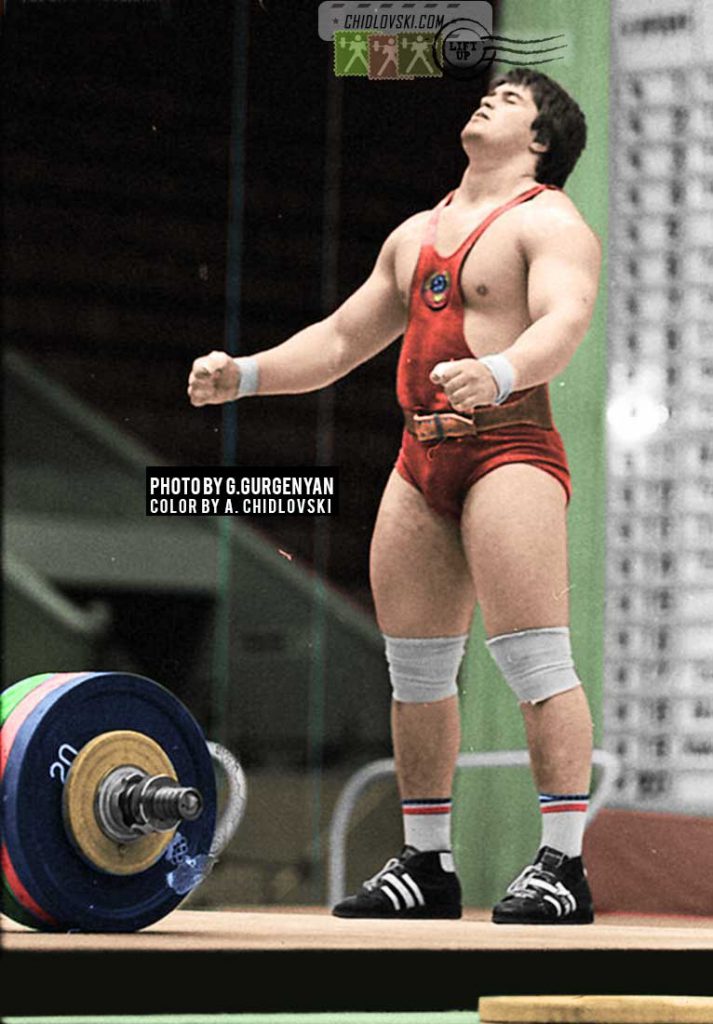 Previously at the History in Color:
August 2, 1979, Leningrad, Russia, USSR – Member of Team USSR Weightlifting, Pavel Syrchin is getting ready to lift in the 100kg class at the 1979 USSR Spartakiad in Leningrad.
Pavel Syrchin (b.1957) was one of the most promising athletes of his generation. He was a graduate of weightlifting schools in Perm, Russia.
At 20, Syrchin became the vice champion of the USSR in Rostov.
He trained with the national team and, on a few occasions, Syrchin was selected as a back-up of legendary David Rigert for the major international tournaments. At the 1979 European Championship in Varna, Bulgaria, Syrchin won the silver with 392.5kg (172.5 + 220) in the 100kg class. The gold went to David Rigert at 402.5kg (180 + 222.5).
A few month later, Pavel Syrchin went solo in the 100kg at the Worlds in Saloniki, Greece and became a 1979 World champion.
At the 1979 USSR Spartakiad (on the photo), Pavel won the gold with 395kg total. He snatched 172.5kg, cj'd 222.5 and became really close to his dream – to compete at the 1980 Olympics in Moscow.
However, in the very last moment, hours before the competition, the coaches and advisors of Team USSR made changes – David Rigert was penned to lift in the 90kg and Igor Nikitin – in the 100kg class. As for Pavel Syrchin, he was out of the picture that time.
These events had rather a very negative impact on Pavel. He never got back to compete for the national team and memories of the 1980 are still painful for him to go through.