Yury Vlasov (USSR): Early 1960s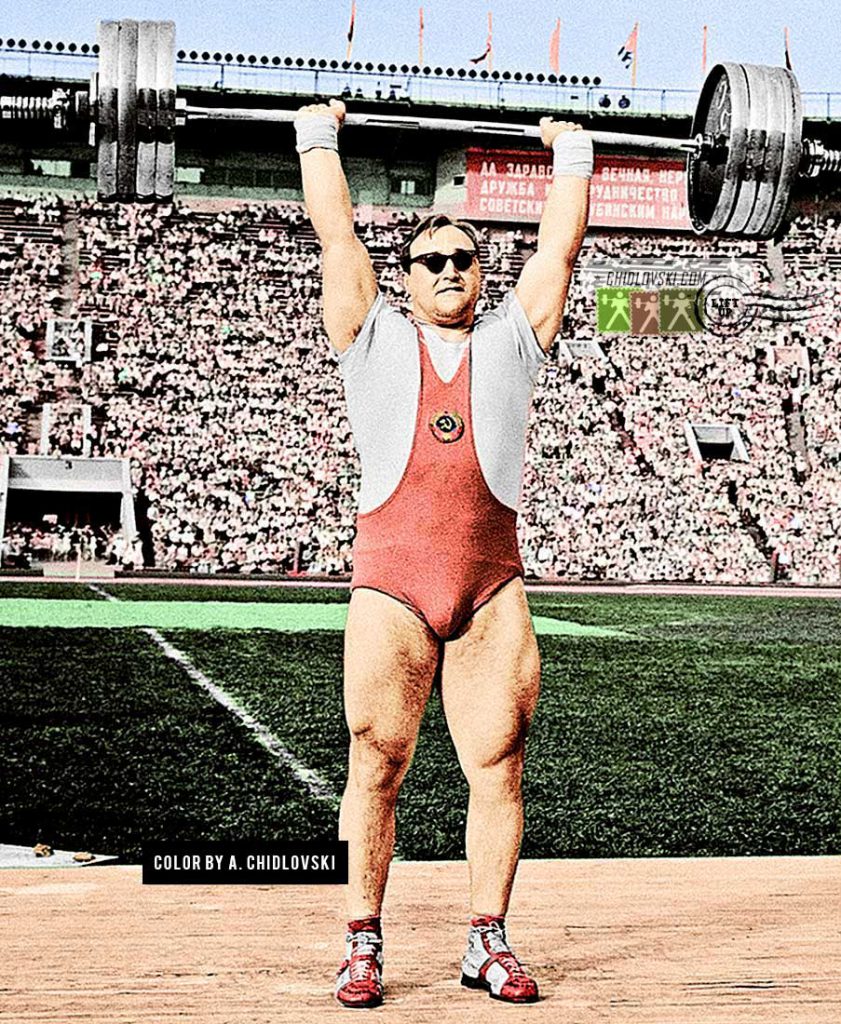 History in Color:
Olympic champion Yury Vlasov performs Olympic weightlifting in front of thousands of spectators at the soccer stadium in Moscow in 1960s.
Based on the writing on the banner, the event was dedicated to the friendship and cooperation between the USSR and Cuba.
It ain't France vs. Croatia finals at the recent World Cup but still a lot of people to cheer up a weightlifting champ!