Coaches and Athletes: Augustyn Dziedzic and Zygmunt Smalcerz (Poland)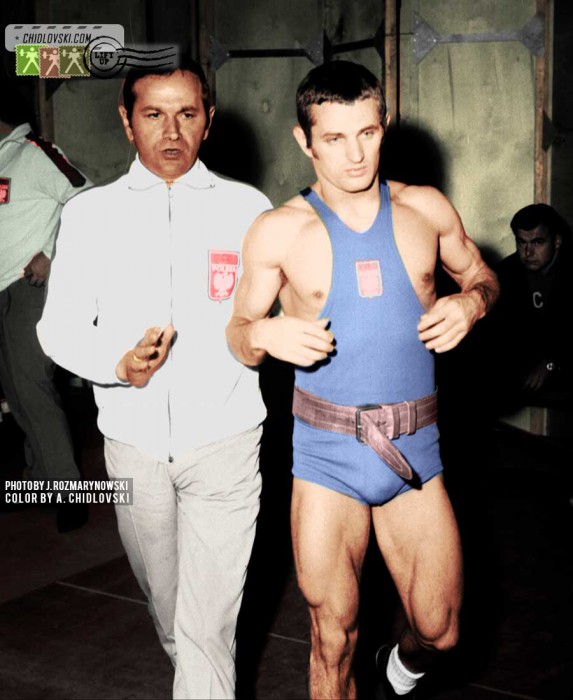 The History in Color presents one of the classics of weightlifting coach-and-athlete duos – Zygmunt Smalcerz and Augustyn Dziedzic of Poland.
Augustyn Dziedzic (1928-2008) was one of all-time best personal trainers in the history of this sport. He was responsible for bringing up such super stars as Waldemar Baszanowski, Zygmunt Smalcerz and Norbert Ozimek.
For a long time (1959-1981), Klemens Rogulski and Augustyn Dziedzic coached national Team Poland Weightlifting and were in charge of major success of Polish weightlifters in the international tournaments.
Prior to that, Augustyn Dziedzic was a Polish Olympian and a distinguished weightlifter and bodybuilder. He represented Poland at the 1952 Summer Olympics in Helsinki. He took the 17th place in the bantamweight.