Cameraman in Moscow (1983)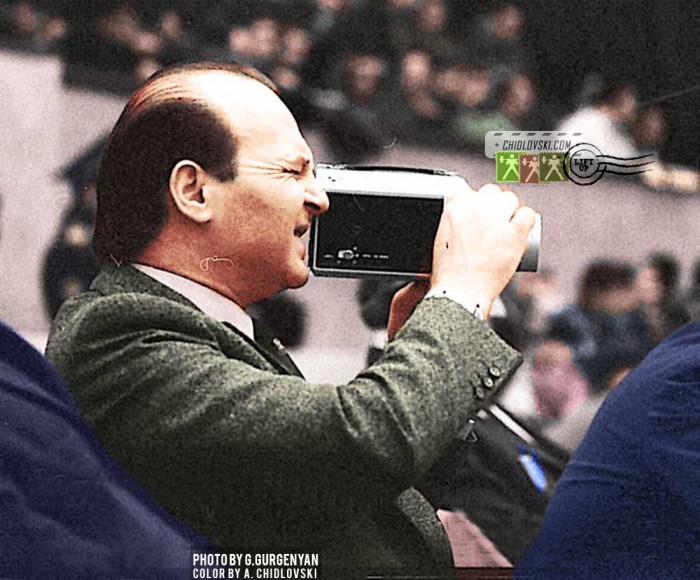 History in Color:
Gottfried Schödl, President of the International Weightlifting Federation (IWF), is videotaping the competitions at the 1983 Wold Championships at the Izmaylovo Sports Palace in Moscow, Russia.
Gottfried Schödl of Austria ran the IWF between 1972 and 2000. He led this sport for a record number of 28 years. He was first elected after the elimination of the Olympic press in 1972 and ran the Federation till the of the 20th century. Originally a skater, prior to become the IWF President in 1972, Gottfried Schödl was the President of the Austrian Federation.
Schödl was also a sports journalist and writer and loved history and statistics of Olympic weightlifting.
In the early 2000s the Lift Up project received a letter from Gottfried Schödl's family with a very nice comments about the project and a help offer. The project was already running for a few years and it was perhaps the first recognition and boost for Lift Up from weightlifting officials of the top level.