Americans in Stockholm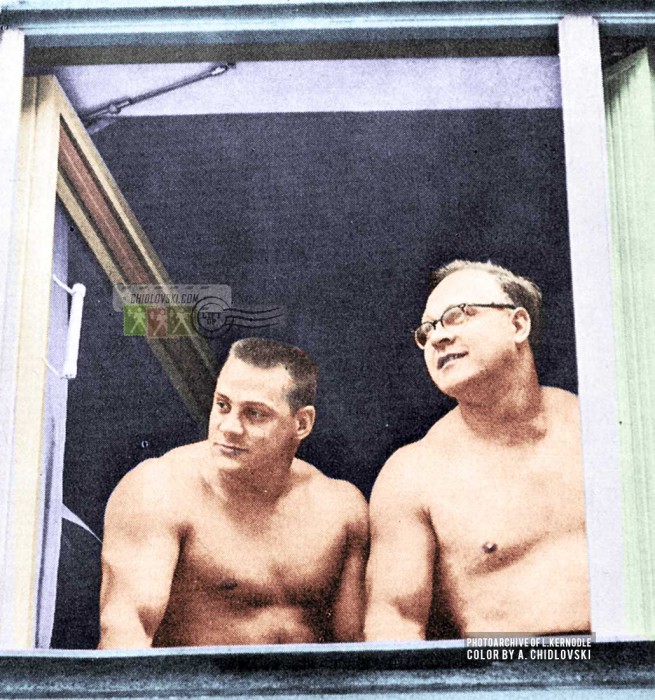 History in Color:
September 1963, Stockholm, Sweden – Bill March (left) and Norbert Schemansky of Team USA Weightlifting are enjoying the view of Swedish capital from their hotel room during the 1963 World Championships in Stockholm.
Bill March competed in the 90kg class and took the 4th place with the 470kg (155+137.7+177.5) total. It was the 3rd best total but the bronze medal went to Eduard Brovko of the USSR because he was lighter than March.
Norbert Schemansky won the silver medal in the super heavyweight with 537.5kg (180+160+197.5).