Weightlifting Exhibitionists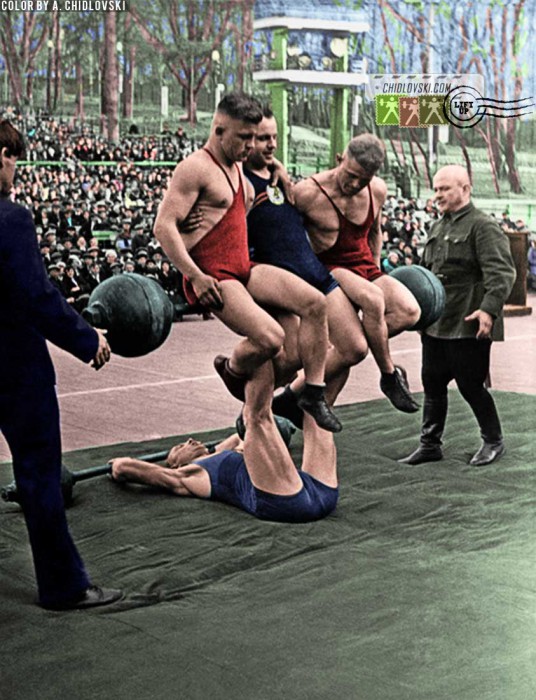 Gorky Park, Moscow, 1936 – Pioneers of Soviet weightlifting perform demo lifts in the famous Moscow entertainment and leisure park.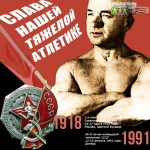 On the right, Alexander Bukharov is commenting the event and spotting the athletes.
Alexander Bukharov (1892-1952)was one of the key figures among pioneers of Olympic weightlifting in the USSR. As an athlete he competed in the featherweight and won 2 Russian and 7 USSR titles in 1916-1926 and set 24 USSR records.
Bukharov was highly respected among weightlifters and officials.
He was known as Uncle Sasha among athletes and earned a reputation of a phenomenal weightlifting manager after he retired from active lifting.