Athletes and Coaches: Alexeev and Chuzhin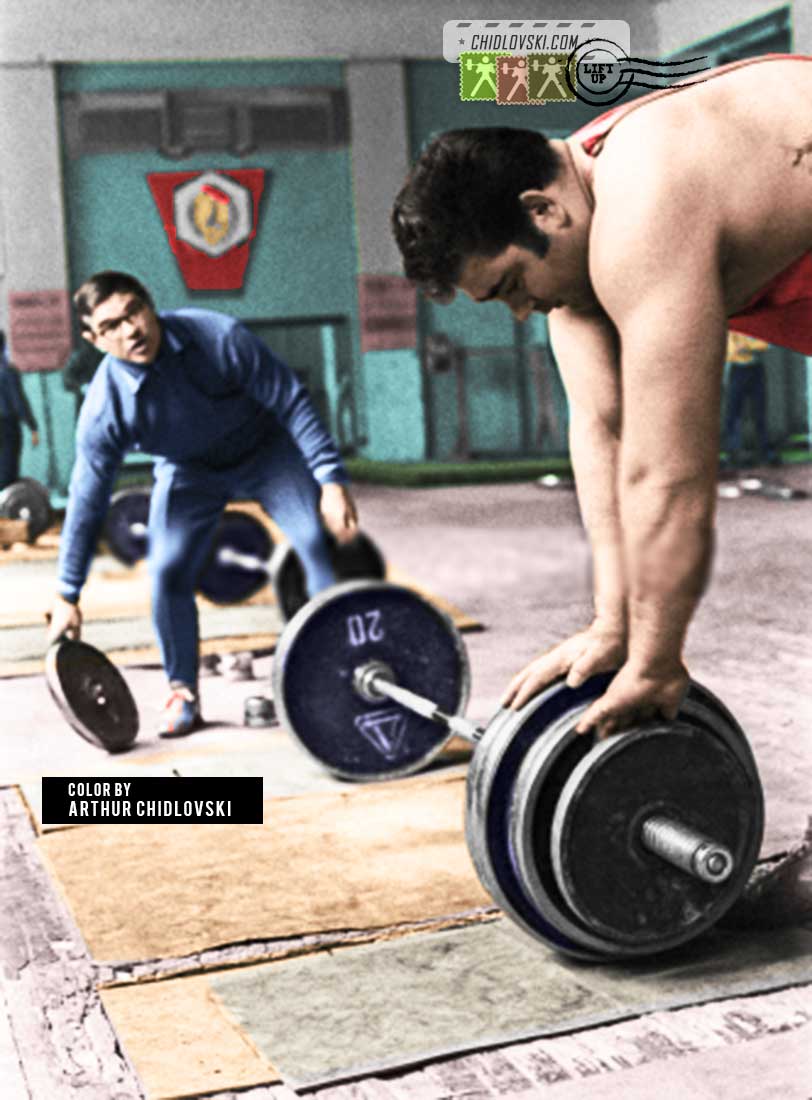 History in Color:
Vasily Alexeev and his coach Alexander Chuzhin during the training in the Trud weightlifting hall in 1970 in Moscow, Russia.
Vasily Alexeev and the coaches remains one of the somehow controversial subject in the history. It is known that Alexeev was quiet independent in training. He trained separately from the national team members behind the closed doors and very few were allowed to enter the hall behind this door.
Semyon Meleyko is known as the first coach of Vasily Alexeev at the time when he began his first regular weightlifting training in the university in Arkhangelsk. Later on, Alexeev was coached by legendary Rudolph Plukfelder in Shakhty, Russia. However, the relationships between Alexeev and Plukfelder were very confrontational and they often clashed in their views of training methodology. In the end, the conflict ended in Alexeev forcing Plukfelder to leave Shakhty where the coach worked for years and developed a number of Olympic champions.
There were no indications of conflicts or arguments between Alexeev and Alexander Chuzhin. However, in the end, Alexeev ended on training alone. He preferred to work on planning and training on his own. He developed his own training equipment and created his own methodology that he considered most suitable for himself.