In Memory of the Legend: World Record in Snatch by Naim (1986)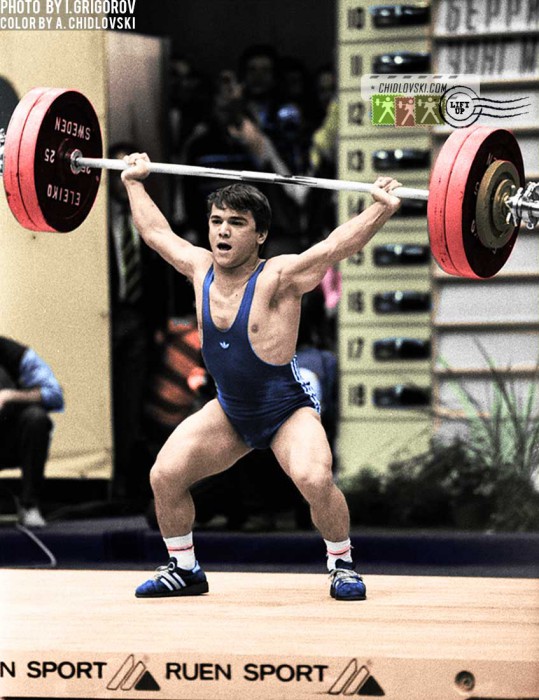 November 9, 1986 – 19-year old featherweight Naum Shalamanov of Bulgaria snatches a 147.5 kg world record at the 1986 World Championship in Sofia, Bulgaria.
In a few years, young world record breaker will become known as Naim Suleymanoglu or "Pocket Hercules", the first Olympic weightlifter to win gold medals at three Summer Olympics.
RIP, Naim Suleymanoglu (1967-2017).