Amazing Valentin Khristov (Bulgaria)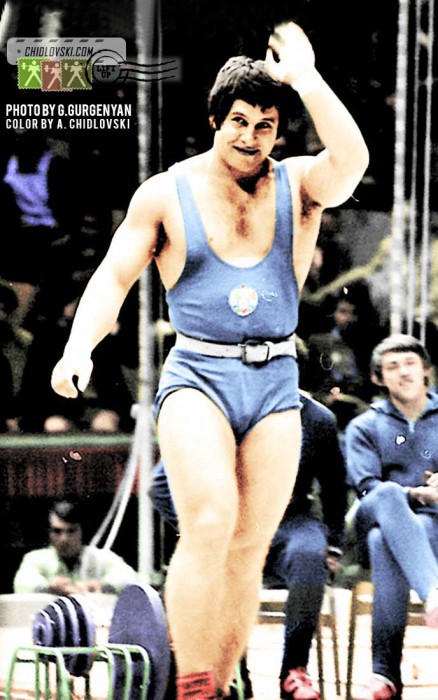 September 22, 1975, Moscow, Russia – 19-year old Bulgarian junior heavyweight Valentin Khristov competes with a happy smile at the 1975 World Championships in Moscow.
Valentin Khristov was simply amazing. He won the 110kg class with a magnificent total of 417.5kg (180+237.5) and set 4 world records that night:
Snatch      180kg
Clean and Jerk      237.5kg
Total (2)      410kg
Total (2)      417.5kg
That was the first World title won by amazing Bulgarian junior!