The Last Gold of Viktor Kurentsov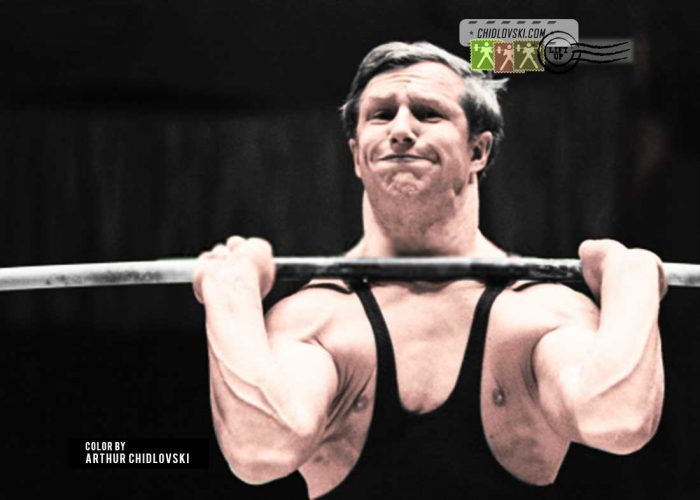 On the cover photo from our History in Color series, legendary Soviet middleweight Viktor Kurentsov competes at the 1974 USSR Championship in Tbilisi, Georgia.
At the time Viktor was 33. He did win his weight class with 322.5kg (142.5+180) in 1974.
It was the last gold medal that Kurentsov won at the national championships. His 9th national title in his long and successful career in Olympic weightlifting.
Viktor Kurentsov is a true legend of the Soviet and international weightlifting. He was a "king" of the middleweights of his time.
In the Soviet tournaments, he competed for the Army Khabarovsk and won 9 USSR Championships (1964-1972, 1974). On the international level, Kurentsov won 5 World Championships (1965-1970) and 7 European Championships (1964-1971)
He was a 2-time Olympian. In 1964, he won silver in Tokyo and, in 1969, he became an Olympic champion in Mexico City. He was a candidate to compete at the Summer Olympics in 1972. He was the 1972 USSR Championship but lost the 1972 Europeans in Romania to Yordan Bikov of Bulgaria.
The footage below features some highlights of the 1966 World Championship in East Berlin, Germany with Viktor Kurentsov, Hans Zdrazhila, Vladimir Belyaev and Leonid Zhabotinsky.
---