What Happens In Russia Stays In Russia: 100 Years of the Russian Revolution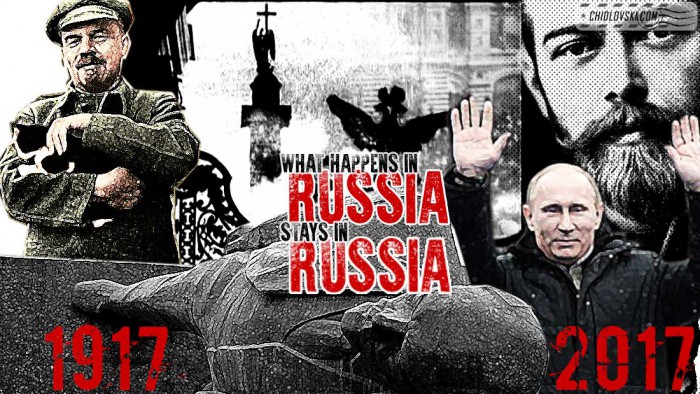 The centenary of the Russian Revolution (1917-2017) went almost unnoticed in Russia.
There were no official celebrations. No TV programs. No rallies on the Red Square. I think there were more celebrations and discussions "outside the Iron Curtain" than in the birth place of the event that was intended to change the world.
To some extend I expected that something like this might take place. Official celebrations has always always been coming from the Russian authorities and current residents of Kremlin don't have a consensus on how to interpret the events in October 1917 in the light of what Russia is today.
Most of them are rather well financially and has a luxury of banking accounts and real estate  properties abroad.
Being rich is no longer a sin in Russia. Quiet an opposite, in fact.
It's a different country now. With different rulers and different views and values.
Still, I was a bit surprised that the whole concept of centenary was lost to the dusty history text books.
Not even a day off. Just a workday in a calendar.