Nassiri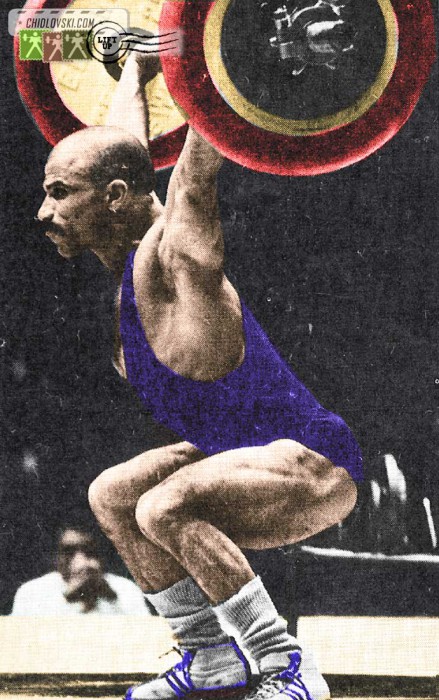 One of all-time greatest Olympic weightlifters in the history of this sport, Mohammad Nassiri of Iran performs a snatch lift.
Mohammad Nassiri competed at 4 Summer Olympics  (1964, 1968, 1972, 1976). He won gold medal in Mexico City, silver medal in Munich and bronze medal in Montreal. He is a 5x World Champion (1968, 1969, 1970, 1973, 1974), 3-х champion of the Asian Games (1966. 1970, 1974).
Nassiri competed in the flyweight and in the bantamweight classes and set 15 world records (3 press, 10 cj and 2 total)
Currently he lives in British Columbia, Canada.
From the History in Color series at Chidlovski Blog Chidlovski.