They Were the First Ones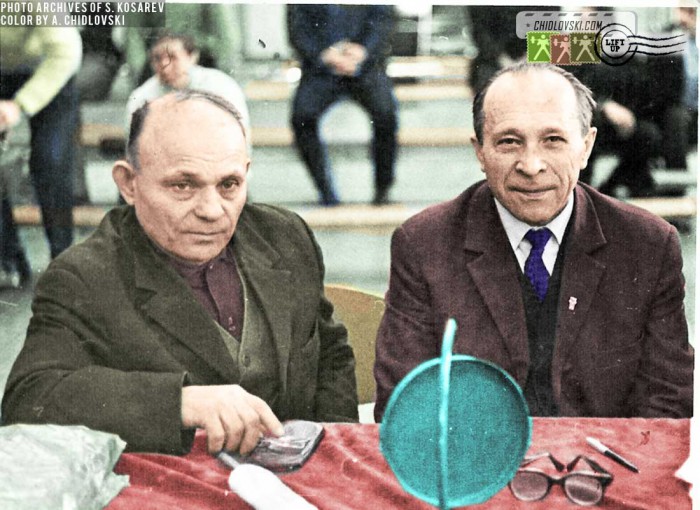 History in Color:
7x USSR Champion Mitrofan Kosarev (1911-2005) and 11x USSR Champion  Nikolay Shatov (1909-1992).
They were the great pioneers of the Soviet Olympic weightlifting in the 1930s and 1940s.
The original b/w photo was given to the Lift Up project by Sergey Kosarev, the son of Mitrofan Kosarev. His father never lost a national tournament back in the days and Sergey himself is an outstanding personality in the Iron Game world.