Kolotov (1971)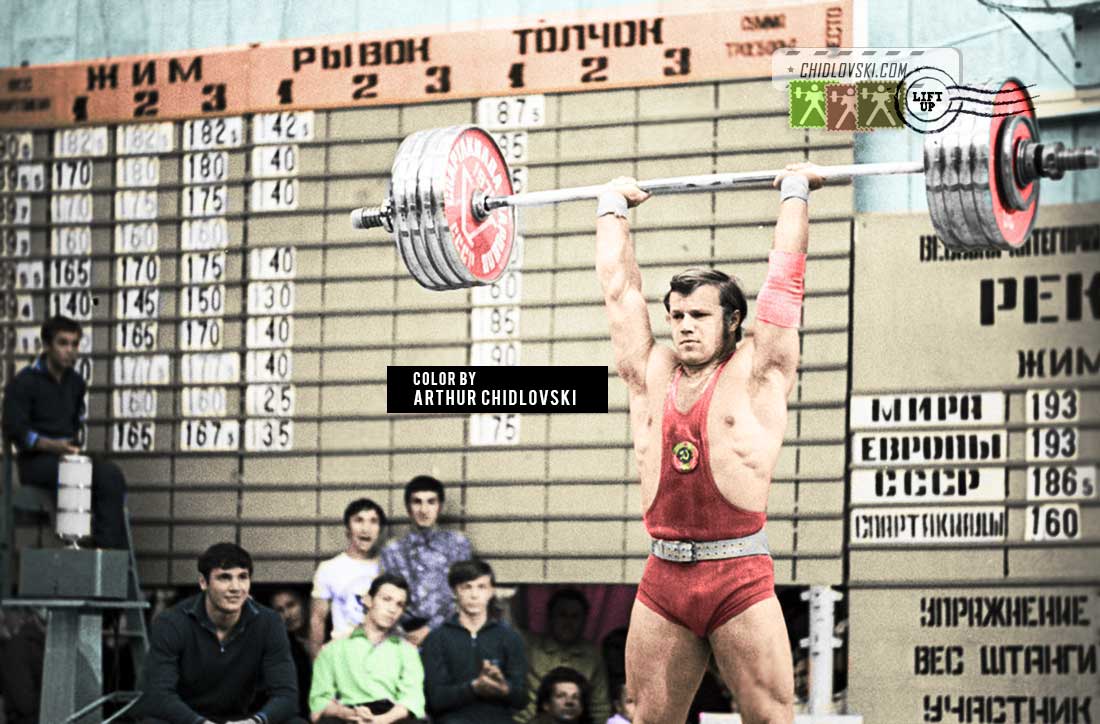 On the cover shot from the History in Color series, Vasily Kolotov (1944-2001) performs the clean-and-jerk lift on his way to the gold medal of the 1971 Spartakiad of the USSR.
Vasily Kolotov of Pervouralsk, Russia was a natural born weightlifter in the middle heavyweight. Besides the 1971 Spartakiad, he won the 1970 World Championship in Ohio, three USSR Championships in 1969, 1970, 1971.
He held 9 world records (2 in snatch, 3 in cj and 4 in total).
Save
Save