Six World Records In One Night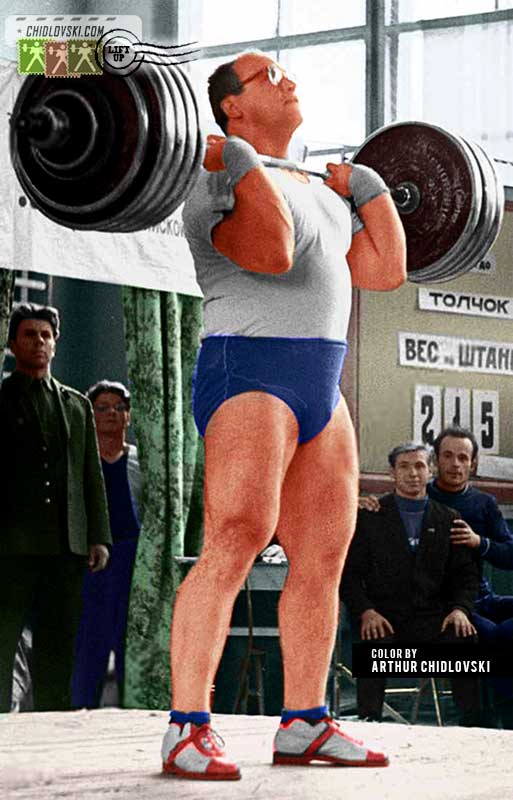 The Lift Up: History in Color series continues…
There were two months left before the beginning of the 1964 Summer Olympics in Tokyo.
Yury Vlasov broke 6 (six !!!) world records in Podolsk, Russia – in the press (196kg), snatch (170.5kg) and cj (215.5kg) lifts and three in the total (570, 575, 580).
It all happened on August 3, 1964.
The Lift Up: History in Color series continues…