Family Matters: Vladimir Lee at the 1967 USSR Spartakiade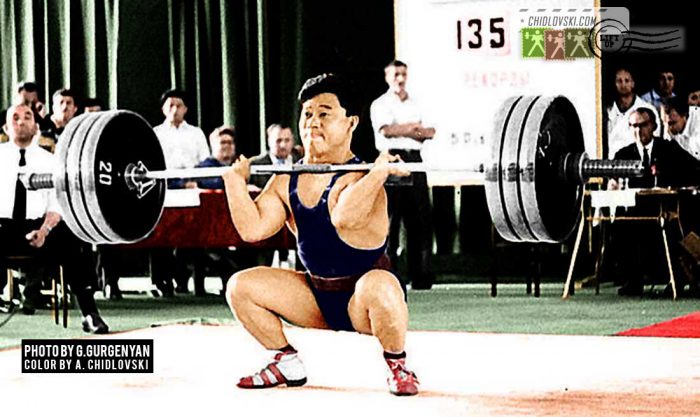 History in Color:
July 28, 1967, Moscow, Russia, USSR – Featherweight Vladimir Lee competes in the 60kg weight class at the 1967 USSR Spartakiade and USSR Championships.
Vladimir Lee competed for Team Uzbekistan and Team Kirgizia and was one of the top national contenders in the bantam and feather weight classes in the 1960s. After retiring from competitive weightlifting Vladimir Lee went on with coaching career. One of his best students was his son Sergey Lee of Frunze, Kirgizia who grew up to be one of the best Soviet light heavyweights of the 1980s and was a 2x World vice champion, 3x USSR champion, USSR Cup winner and a distinguished champion of many elite tournaments.