Befriended In Rome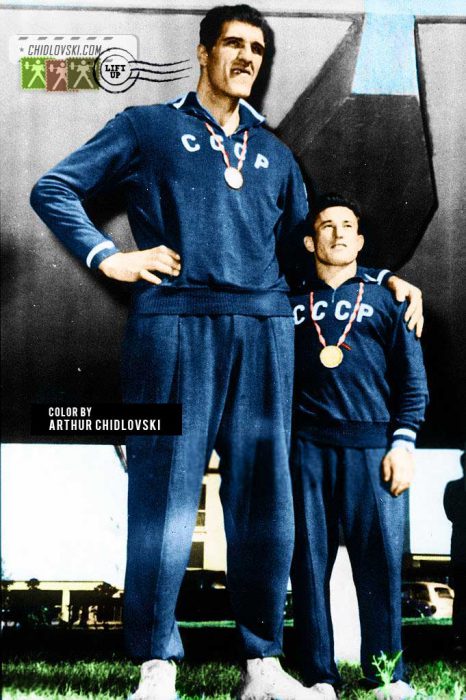 The original photo was taken during the 1960 Summer Olympics in Rome Italy.
Those were the tallest and the shortest members of the Olympic Team CCCP – Janis Krumins (218 cm, basketball, silver medal) and Eugene Minaev (56kg weight class, weightlifting, gold medal).
Obviously, the scene of these two looks rather comical. In those days, it was published by media outlets all over the world.
Using today's language, it went viral.
There were mo Internet, social networks or emails in the 1960s.
Otherwise, I am pretty sure people would have received it with the funny pictures emails the next day it was made.
Save