George Asanidze (Georgia)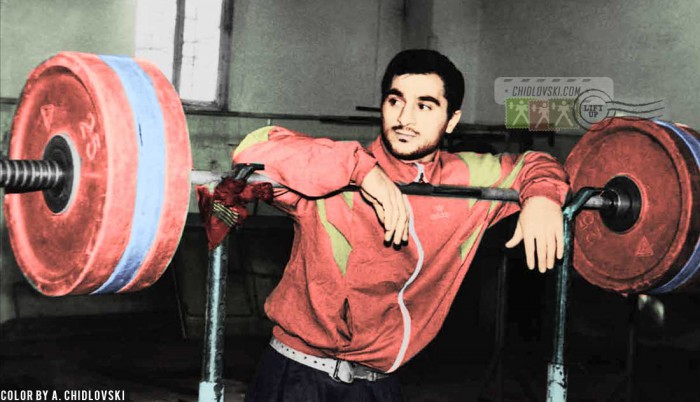 The History in Color features a color version of the photo with Olympic champion George Asanidze at the early stage of his career in Olympic weightlifting.
George Asanidze (b. 1975) competed for his native Georgia at two Summer Olympics. He won a bronze medal in Sydney (2000) and became an Olympic champion in Athens (2004). Both medals were won in the light heavyweight class.
George Asanidze was one of the student of world famous coach Ivan Grikurov. Besides his outstanding performance at the Olympics, George won a gold (2001) and a silver (2002) medals at the World Championships and won 3 European Championships in 2000. 2001 and 2002.
George Athanidze set 2 world records in his career – both in in the snatch lift.