Rafael Chimishkyan (Georgia, USSR): Let It Snow! Let It Snow! Let It Snow!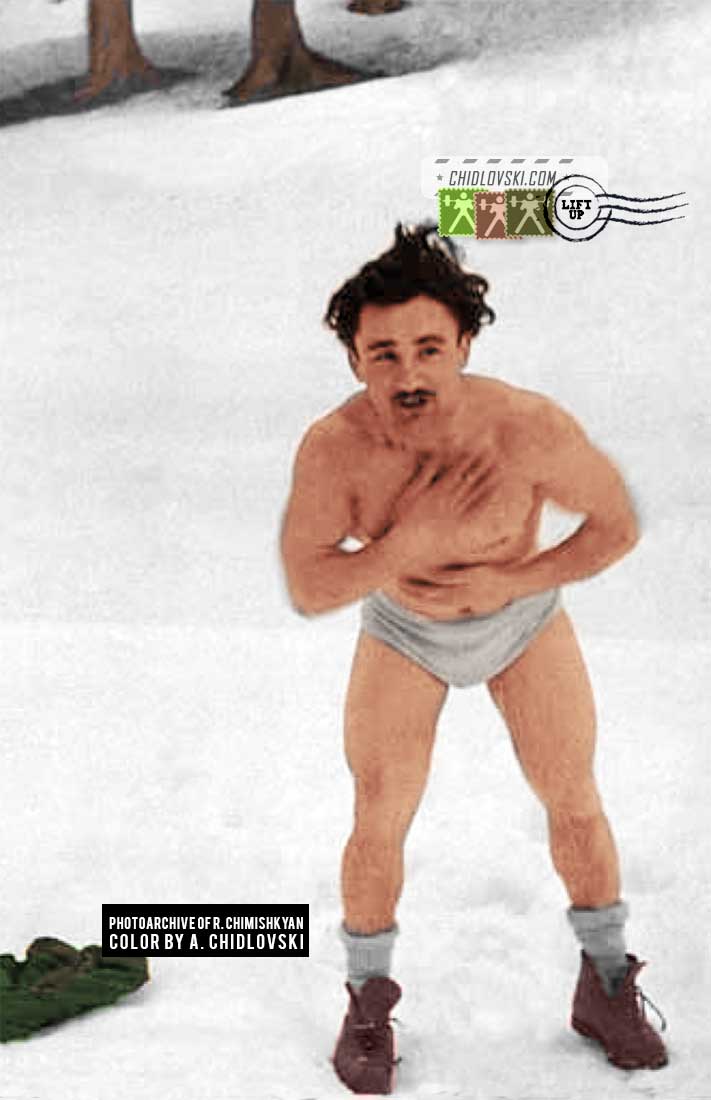 Olympic weightlifting obviously doesn't have anything to do with the snow. Right? No so fast…
On the cover photo, Olympic champion of Helsinki (1952), legendary featherweight Rafael Chimishkyan is performing some body tempering routines in the mountains of Bukuriani, Georgia in the mid 1950s.
Happy New Year 2019 to all!