Mukharby Kirzhinov (USSR/Russia) Turns 70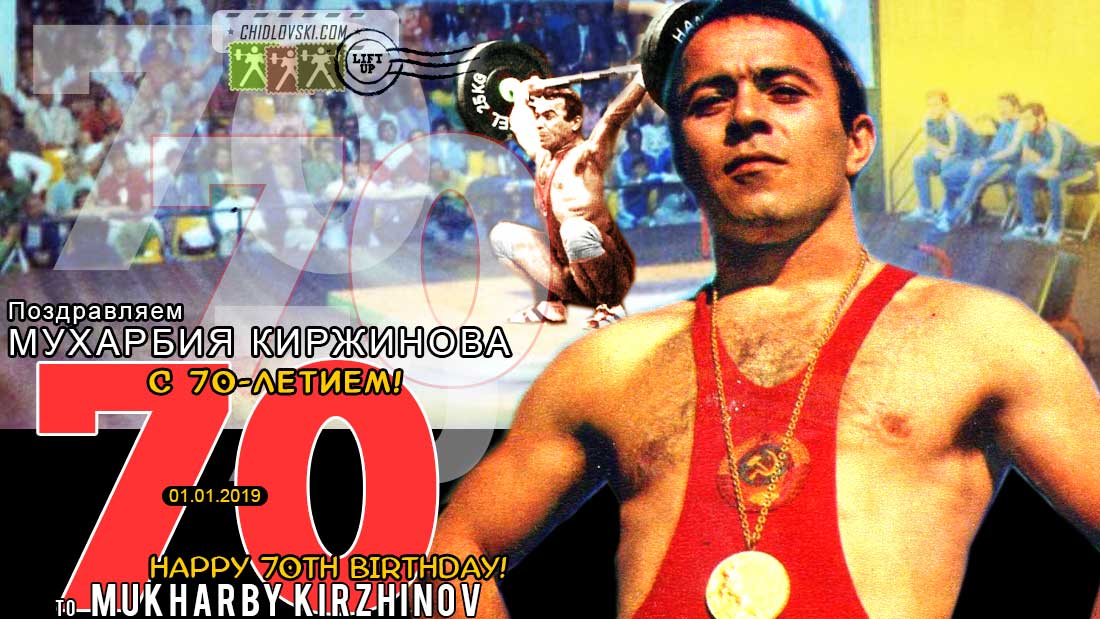 Happy 70th Birthday to Mukharby Kirzhinov!
Kirzhinov was an Olympic champion of 1972, World champion (1972, 1973), European champion (1973, 1974), USSR champion (1971, 1973-1975), champion of Spartakiada in 1971 and 1975. He set 6 World records and was the best Soviet lightweight of the first half of the 1970s.
The 67.5kg class was usually a tough one for the Soviets to compete for medals in. Kirzhinov was a clutch lifter and managed to win the gold in 1972 over very tough opponents like Waldemar Baszanowsky, Zbigniew Kaczmarek (both of Poland), Mladen Kuchev of Bulgaria, Nasrollah Dehnavi of Iran and more.