Here Goes the New World Record In Paris!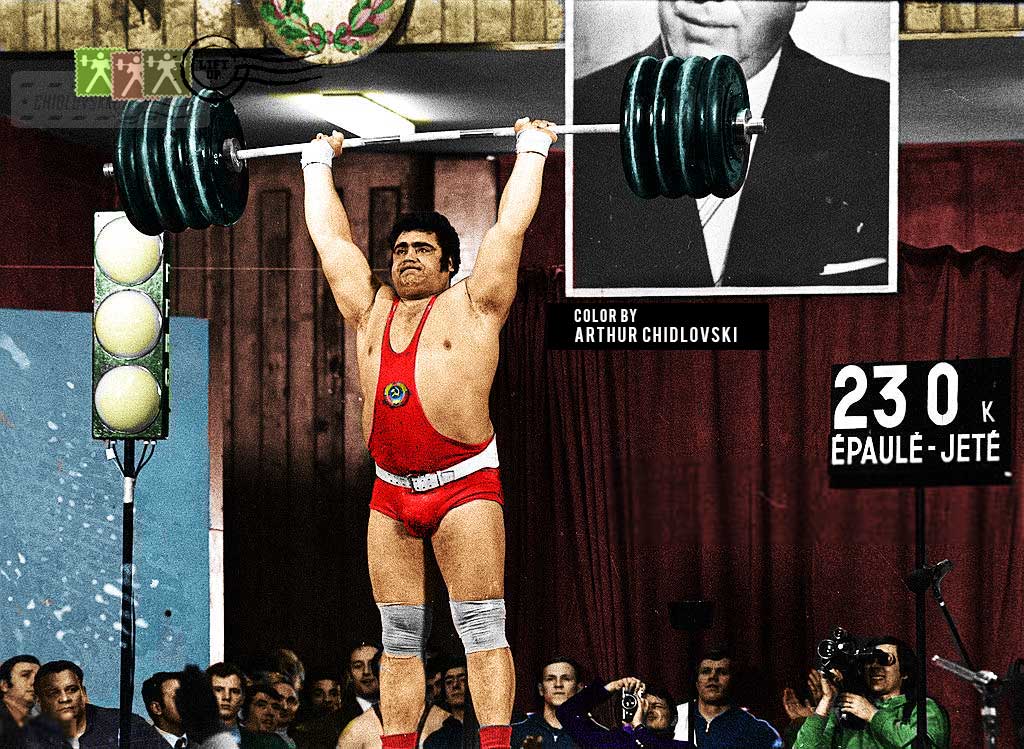 Paris, France (February 14, 1971) – Vasily Alexeev just lifted 230kg (cj) and set another world record at the Memorial Jean Dame.
This is his third world record of the day. Before, he lifted 177kg in the snatch and 222.5kg in the press lift.
In the back, one can see Alexey Mevdedev, Team CCCP head coach, and fellow lifters Gennady Ivanchenko (82.5kg), Vasily Kolotov (90kg) and Jaan Talts (110kg).
All of them shared their own world records at the tournament. Ivanchenko snatched 153kg. Kolotov lifted 540kg. Jaan Talts pressed 203kg in the heavyweight.
They all came to support and cheer for Big Vasily.
Save