Ryzhenkov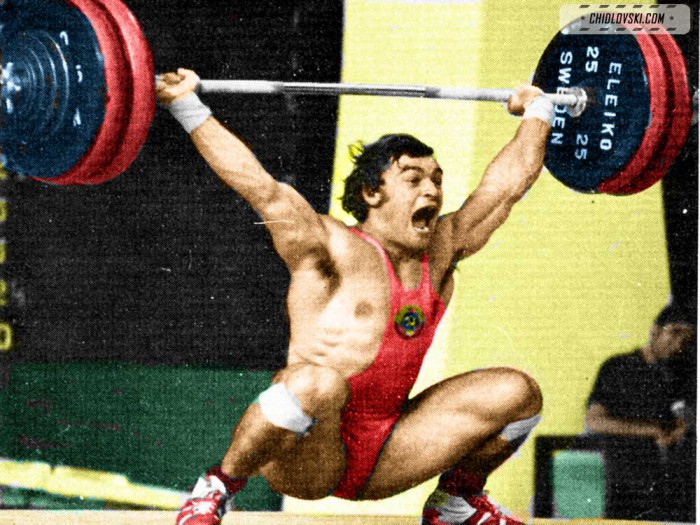 On this photo exclusively enhanced for the Lift Up project, Vladimir Ryzhenkov of Team CCCP is competing in the 82,5 class at the 1974 World Champioship in Manila.
He is going for the world record in the snatch lift in his 4th attempt.
Vladimir Ryzhenkov (1948-2011) was one of the most promising and bright light heavyweight class Olympc lifters of the first half of the 1970. He was strong, fast and fearless on the competition platform. He lifted for Dynamo Moscow and managed to win the 1973 and 1974 national championshis and 1973 USSR Cup in individual lifts and total. On the international arena, he won the European Championships in 1973 and 1974 and the 1973 World Championship.
The cover photo shows his attempt to set his 13th world record. In a few seconds, he will receive a career ending elbow injury. He will never lift again.
He is only 26 at the moment in Manila.Save
Save