Ivanchenko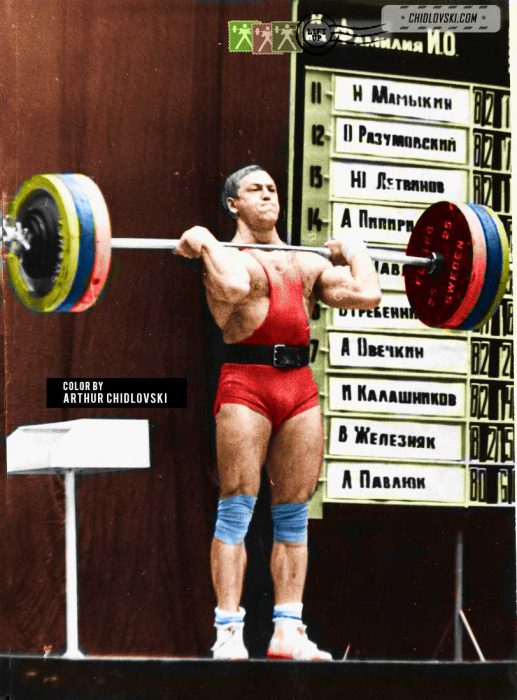 There were definitely many candidates for a "poster boy" of Olympic weightlifting through its history.
Gennady Ivanchenko, by all means, is in the top of this group.
Well-built and strong.
Confident, slick and reliable.
A man of a few words.
Very impressive.
No nonsense.
This is Gennady Ivanchenko of Riga, Latvia.
In 1970, at the World Championship in Columbus, OH, Ivanchenko stole the hearts of the audience. They nicknamed him "robot" and gave him ovation after he won the World title in the 82.5kg class.
Interestingly enough, the 1970 WC competition shared the stage with the world contest of bodybuilders.
Those are two very different sides of the Iron Game.
Olympic weightlifters and bodybuilders.
Real strength and the look of it very often don't co-inside in the same athlete.
Gennady Ivanchenko was a rare phenomenon that found some balance between these two.
The photo on the cover shows Ivanchenko at the 1975 USSR Cup. It was enhanced by the Lift Up project about the history of Olympic weightlifting. It was given to me as a present from Gennady Ivanchenko when he gave his interview to the Lift Up.
I am very glad to share it here.