Back in Boston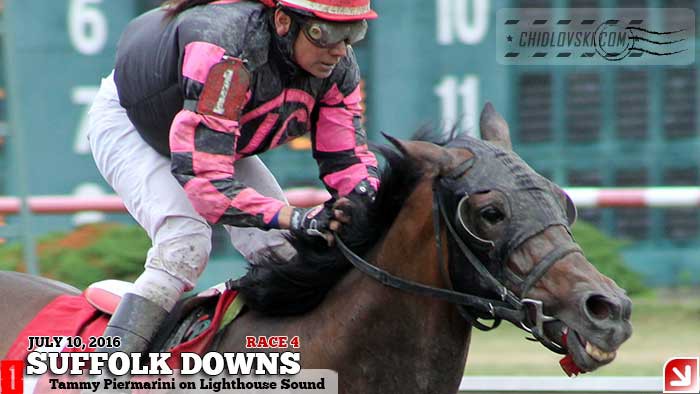 As mentioned in our weekend posts, live racing special events are back in the Suffolk Downs in East Boston.
The event is definitely being welcome in the area by local fans of outdoors as as well as by the professional associates involved in horse racing (jockeys, trainers, owners) and local players.
We'll definitely add more photos taken at this weekend races.
The photo in this article depicts all-time great female jockey Tammi Piermarini winning Race 4 on Lighthouse Sound. It was almost a totally unexpected win from Tammi came to the finish line first in the last seconds of the race while being well behind the opponents.
Oh well. never underestimate experienced jockeys. Tammy Piermarine is # 3 on the all-time list of female jockeys in the country.
Here is the result – race winner Tammi Piermarini focusing on the ride and smiling Lighthouse Sound who brought his lady jockey to the finishing line first in race 4.