Dynasty of Jockeys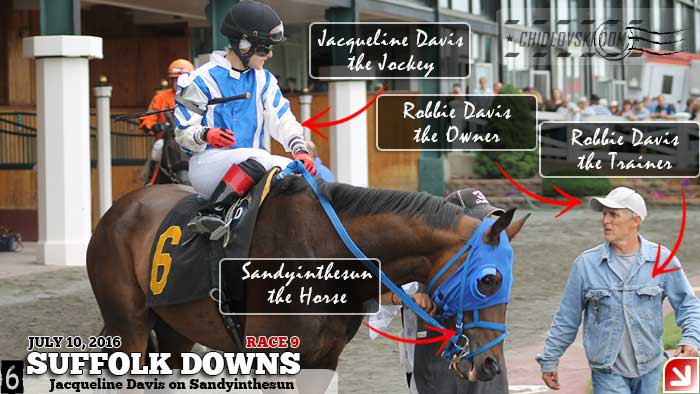 Jackie Davis is one of my favorite jockeys of the Suffolk Down.
Last year we wrote about the Davis' dynasty of jockeys.
This year the dynasty came to Boston! Katie, Dylan and Jacqueline Davis competed in the racing. Family members cheered them up from the audience stand and Robbie Davis took part in the weekend events as the father of jockeys as well as the owner and trainer.
The photo depicts an episode before the Race 9 when Robbie Davis gives the last minute instructions to his daughter Jackie Davis riding Sandyinthesun.
Super cool! Go family Davis!