Super Heavyweights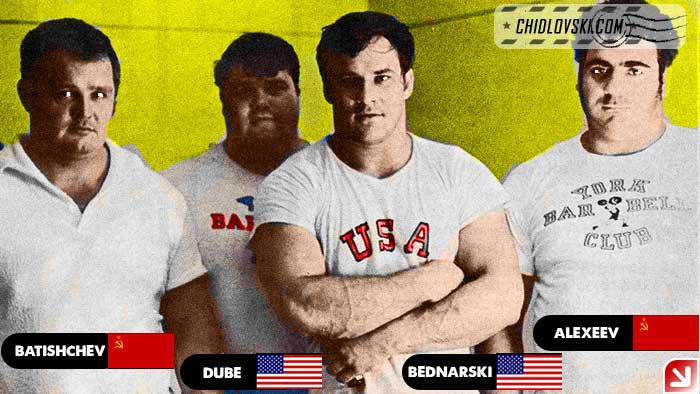 One of the best Olympic super heavyweight lifters of the late 1960s and early 1970s.
There almost 100 world records in this photo.
Left to Right: Stanislav Batishchev (USSR 1 WR), Joseph Dube (USA, 2WRs), Robert Bednarski (USA, 12 WRs), Vasily Alexeev (USSR, 80WRs)
Good old sports rivalries of the Cold War era!
Save