Holiday Season Catch Up 2015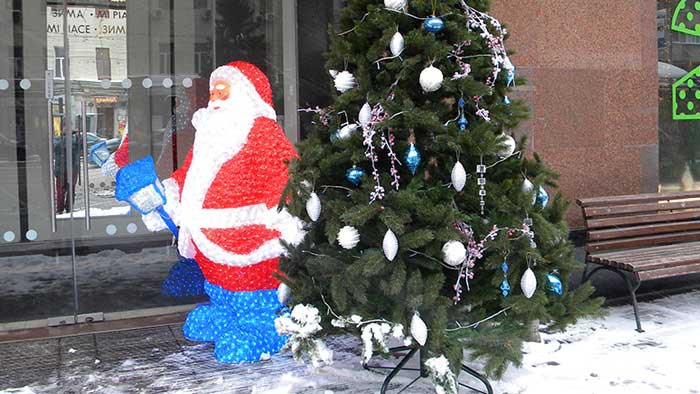 During my stay in Moscow, I've made over  almost 1000 pictures of Christmas Trees.
Some of them with myself in front of the tree.
Some – with the figure on Tverskaya Street in Moscow shown on the photo.
He does look like Santa Claus but not quiet Santa Claus.
Nothing is simple in Russia.
He is being called Grandpa Frost. He is a super hero of Holiday Season over there.
Anyway, getting ready for a cheerful and joyful celebration.