Strong And Pretty In Pink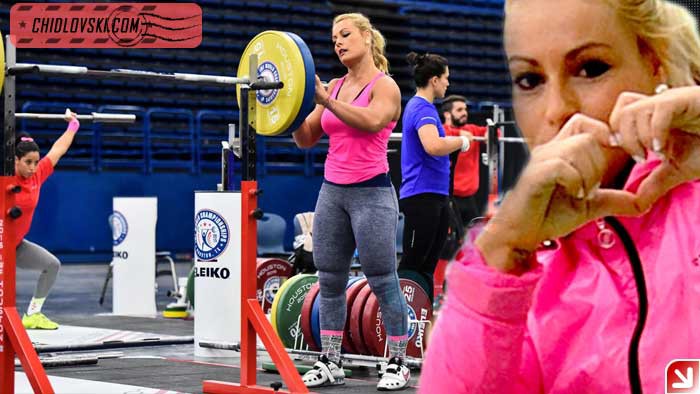 When Team Spain arrived to Houston, TX for the 2015 World Championship in Olympic weightlifting, the web exploded with pictures of Lidia Valentin in the training hall.
Lidia is one of the Team Spain leaders. She is an established elite weightlifter, 2x European champion and multiple medalist at the World and European tournaments.
In addition to her success in sports, she is obviously a very good looking woman. Otherwise, why would all this photo publishing hype be going on weightlifting sites and social media outlets? 🙂
Success in sports and public appeal isn't always axiomatic. Perhaps, in weightlifting, it's rather rare.
Harold Sakata won silver medal in the light heavyweigh class at the 1948 Summer Olympics and became famous as Oddjob in the James Bond movies. It was a super successful but hardly a positive character for a poster boy. Arnold Schwarzenegger became a mega movie star but he wasn't an Olympic weightlifter.
With the recent coverage by media, the image of Olympic weightlifting became even worse. It is quiet often portrayed as a sport of beasts and freaks. Having someone like Lidia Valentin is a huge plus for this sport – for its public image, for media and for attracting kids into this sport.
Just some thought and honest best of luck wishes to Lidia Valentin at the 2015 Worlds in the USA!