Starry Night of Asen Zlatev in Moscow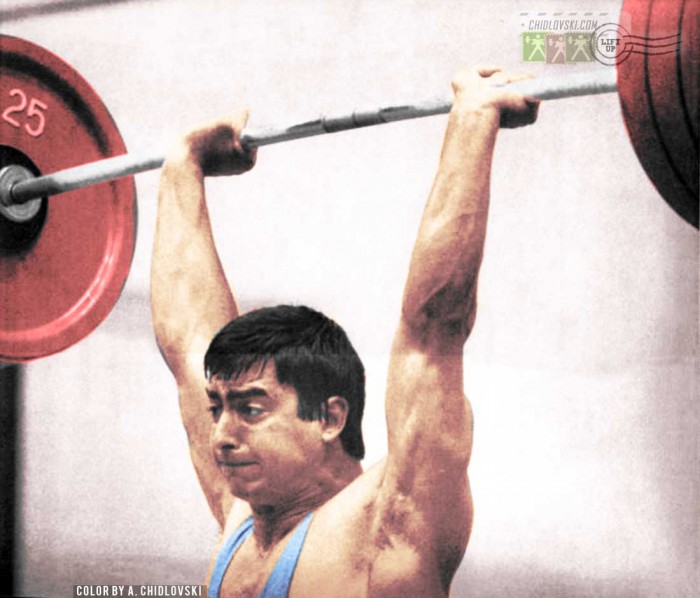 History in Color:
July 24, 1980, Moscow, Russia – 20-year old Asen Zlatev of Bulgaria wins a gold Olympic medal in the 75kg weight class at the 1980 Summer Olympics in Moscow.
Asen Zlatev (b. 1960) showed an absolutely brilliant performance that night. He won the Olympic title with the 360kg total (160+200) and set world records in clean-and-jerk (205.5kg) and total (360kg).
It was the first win for Asen in the top international competitions. He went on to become one of the best athletes in the world in 1980s with 3 gold medals at the World Championships (1980, 1982, 1986), 5 golds at the European Championships (1980, 1982, 1984, 1985, 1987)10 world records and much more.