Vladimir Anikin of Riga, Latvia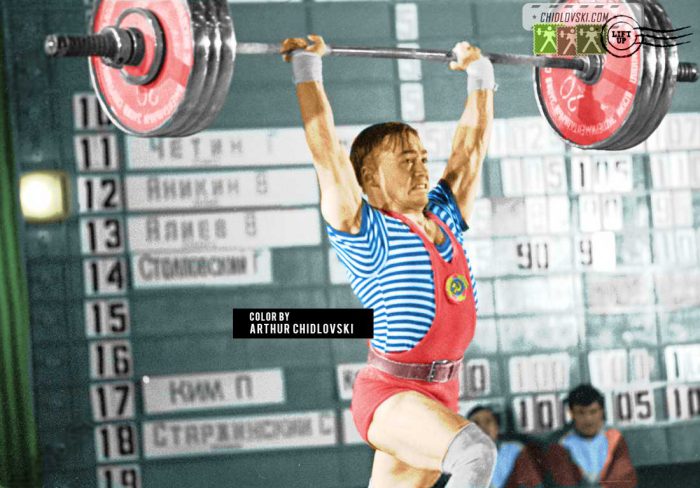 Vladimir Anikin (1946-2010) was one of the strongest Soviet bantamweight lifters of the 1970s.
He was a vice champion of Europe (1974), USSR champion (1974), USSR Cup winner (1971, 1972), USSR champion in the clean-and-jerk (1972, 1974) and snatch (1972, 1973).
Anikin competed for the Dynamo Riga club.
On the photo, Anikin performs a clean-and-jerk lift at the 1973 USSR championship where he won a silver medal.
Save