World Championship in Houston, TX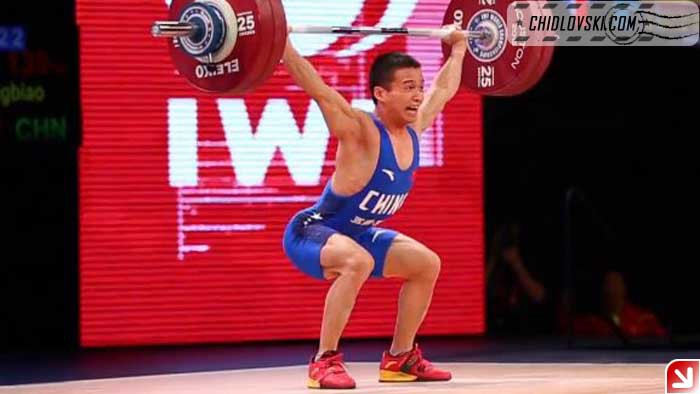 Houston, TX gave a warm and classy welcome to the World Championship of Olympic weightlifters.
Olympic weightlifters responded with setting two outstanding world records in the first day of the competitions of the Class A athletes.
In the bantamweight class for men (56KG), Jingbiao Wu from China broke world record in snatch with his 139KG lift and  Yun Chol Om from North Korea lifted a new world record in clean-and-jerk – 171KG. In the end, Om became a world champion in total and Wu won a silver medal.
Setting a world record in Olympic weightlifting is a a special event. Perhaps, these two records deserve more than a dry report with poundage.
Jingbiao Wu (pictured on the main photo) broke the record set by legendary Halil Mutlu 14 (!!!!) years ago. In many ways, it was almost a different era in Olympic weightlifting. Wu is 26. He already has two world titles (2010  and 2011) and silver at the Summer Olympics in London-2012. This is the first world record in his career. Wow-Wow-Wu-Wu!
For Yun Chol Om, it's his third world record. In fact, he broke his own record in clean-and-jerk set last year in Incheon. He is only 24 and already and Olympic champion and 3x world champion (2013, 2014, 2015)
Great opening for the tournament! Way to go!
2015 World Championship
Location: Houston, USA
Weight Class: Bantamweight  [56 kg]
More Info On 2015 World Championship (Source: Lift Up)