Helmut Balderis and Mike Modano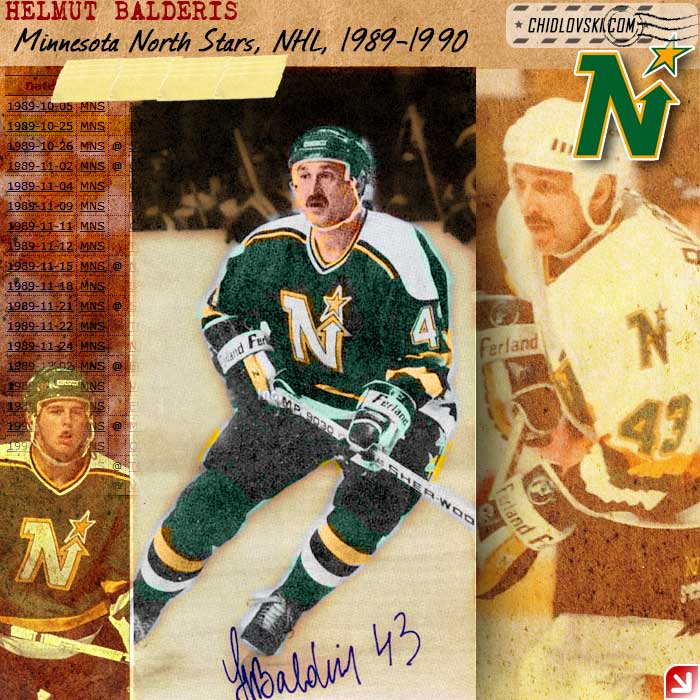 It's a bit hypothetical. Bare with me.
It is a known fact that a 19-year old rising star of U.S. hockey Mike Modano and a 37-year old rookie from Latvia Helmut Bladeris happened to be on the same roster at Minnesota North Stars in the 1989-90 season in the NHL.
Considering the previous similar scenarios in the history of hockey, would it be too much of a stretch to a assume that Mike Modano, C and Helmut Balderis, RW might have played on the same line in that season?
Does anyone have a hard evidence of this – photo, game summary, memorie flash back of the players?
Game Log of Helmut Balderis at hockey-reference.com