Next Generation Chooses Birding!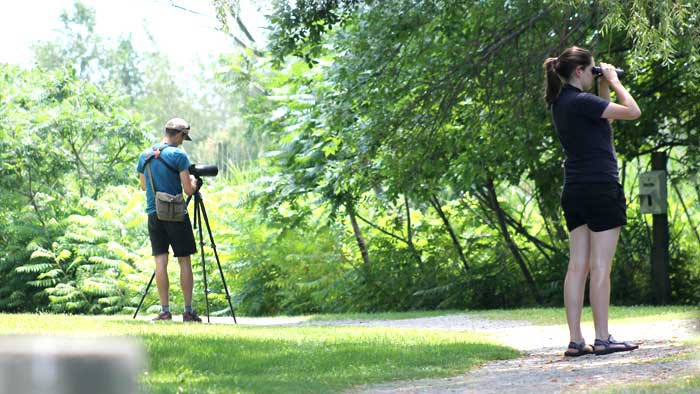 The best birder in the world aside, it's always interesting to observe not only birds but the birders too.
What kind of equipment is being used, what birds are being watched and many other aspects are always food for thoughts.
Here is a snapshot of a couple in the Belle Isle Park. Obviously, next generation chooses birdwatching!