Barn Swallow
Another world wide web premiere at this magazine. For the first time, we feature Barn Swallows!
Barn Swallows are sleek birds with a blue black back, cinnamon belly and reddish brown chin. Their long tails have a deeply forked shape and white spots can be seen on those. We had a photo session with a Tree Swallow before. Unlike other swallows, Barn Swallow rarely glides in the air, still remains a very agile flyer.
Barn Swallows often cruise low, flying just a few inches above the ground or water. Quiet often they can be seen flying above marshes, meadows, ponds, and coastal waters. True to their name, they build their cup-shaped mud nests almost exclusively on human-made structures.
The story below is a photo depiction of a family of Barn Swallows. Overall, it's not an easy task to get a swallow comfortably sit in front of the camera. This time it was three juvenile birds sitting on the branches…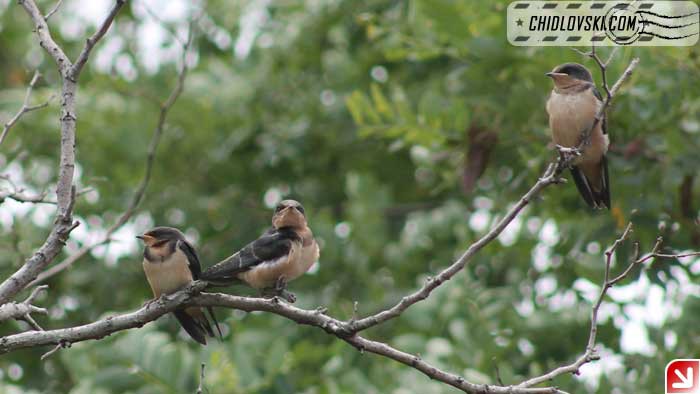 and their parents were watching for them not from far away.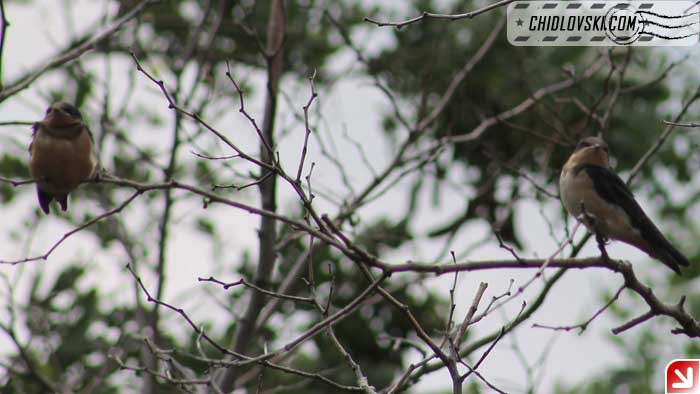 The adults spotted me with the camera almost instants. But the younger generation wasn't that alert.
Then the parents stated jumping on the branches, calling the little ones to join them into changing of location.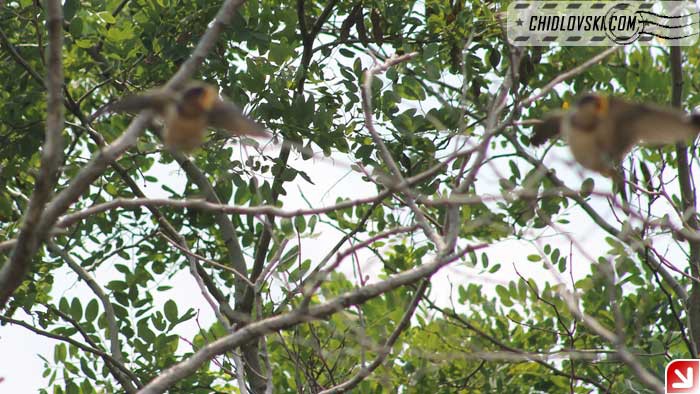 The alert dance caused little changes in the younger birds position. They remained calm and careless.
All of a sudden another swallow rushed into the place and pointed the others in my directions.
The look they gave me wasn't exactly encouraging for picture taking.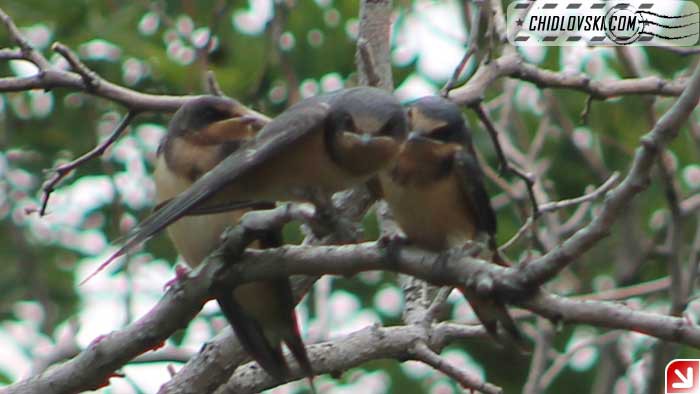 Finally, they realized that I am rather harmless and continued with their routines.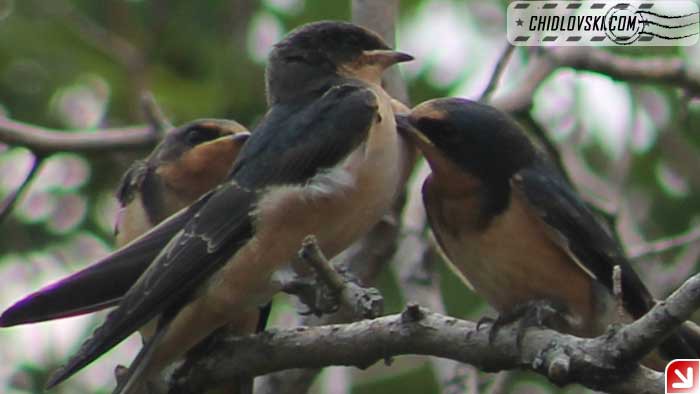 Thank you, lovely Barn Swallows for letting me to get insight into your lifestyle!