Rudolf Plukfelder Sets 2 National Records (1964)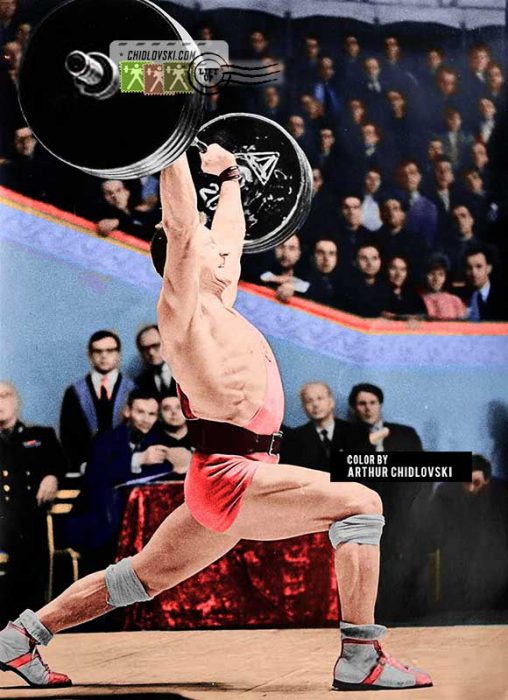 History in Color:
March 21, 1964, Moscow, Russia, USSR – 35-year old light heavyweight Rudolf Plukfelder of the Trud club (Shakhty) lifts 175kg in the clean-and-jerk program and wins the 1st place in the 82.5kg class at the weightlifting tournament held at the Krylya Sovetov Sports Palace in Moscow.
Plukfelder managed to set 2 national records – 155.5kg press and 470kg in total. The record press lasted only one day. The next day Fedor Bogdanovsky pressed 156 kg in Leningrad.