20 Feet to the Finishing Line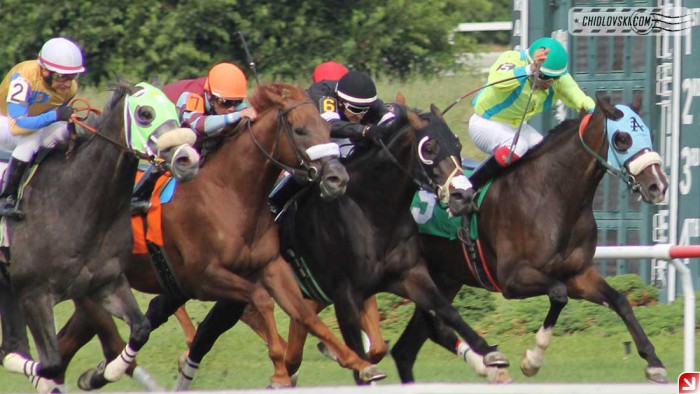 This is line-up of the horses with about 20-25 feet left to finish Race 9 on August 6 at the Suffolk Downs.
Can you guess what the winner was? Pretty close, huh?
It took a while for the officials to name the one that that crossed the finishing line first. They had to use a photo-finish to determine the winner.
Actually, it was #2! Mr. Grey (jockey Tammi Piermarini) came first chasing the pack from behind all the time from the start.
Super effort and a beautiful win for sure!
From the Suffolk Downs series at Chidlovski Blog Chidlovski.