Fiction and Nonfiction: Ivan Danko and Alexander Bozhko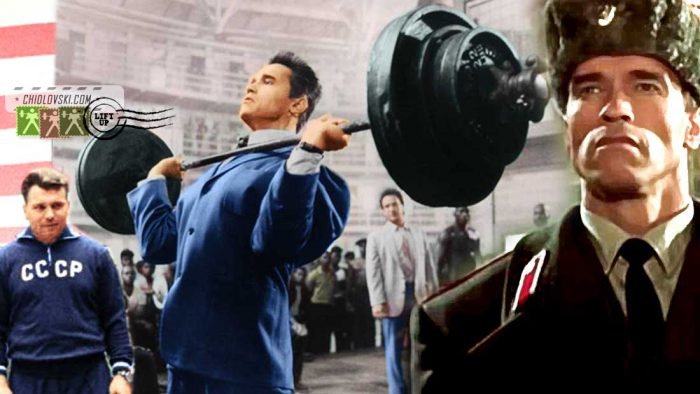 Art Ritzik (Jim Belushi):
Where'd you learn to speak English so well?
Ivan Danko (Arnold Schwarzenegger):
Army. Compulsory training. Language school in Kiev.
Art Ritzik:
Oh, yeah. That's like as in Chicken Kiev. Yeah, we had that at my sister's wedding.

Red Heat (1988)
The Red Heat film was not based on a true story or true characters. It was a pure entertainment movie featuring a hilarious character of Ivan Danko, Soviet police captain played by Arnold Schwarzenegger. Ivan Danko was pure fiction character.
Although his references to the Army as a place where he obtained all his skills, knowledge, muscled and strength that there might have been real characters that trained "super heroes" like Danko in the Soviet Army of the time. Obvious choice for me was Alexander Bozhko, career Army athlete and coach of champions of the time.
On the History in Color feature for this article, legendary Alexander Bozhko competes at the Army Championships in the 1940's. Perhaps, Arnold's Ivan Danko was one of the young athletes next to competiton platform.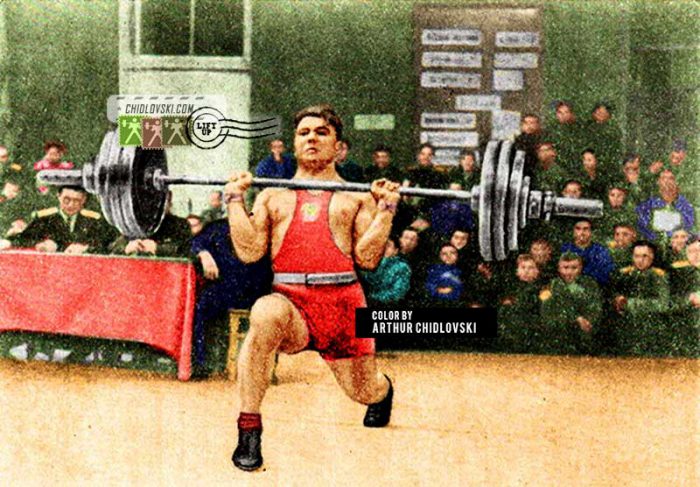 Alexander Bozhko (1915-1977) was one of the pioneers of the Soviet weightlifting. From 1936 to 1947, he won medals at 10 USSR nationals championships including his gold medals in the light heavyweight in 1940 and 1943.
The peak of his career as an athlete took place in the pre-World War II times when the Soviet athletes had a very limited exposure to the international contests. After the Soviets joined the international federation in 1946, Bozhko was selected to compete for team USSR and took the 6th place at the 1946 World Championships in Paris  and then In 1947, 32-year old Alexander Bozhko became a vice champion of Europe in the 75kg class at the Championships in Helsinki. In his carrer as an athlete Bozhko set 28 national records in the USSR.
Alexander Bozhko coached Army weightlifters and served as a coach of the national team. In the early 1970s, Bozhko trained national team Romania.
The list of his students included many World and Olympic champions like Trofim Lomakin, Yevgeny Minaev, Vladimir Stogov and many others. Unlike today when kids enter this sport ate the pre-teen's age,  those were the times when athletes were beginning to lift when they served in the Army.
Just a few thoughts and guesses on Olympic weightlifting fiction vs. nonfiction after watching an action comedy from the 1980s.