Weightlifting Classics: Waldemar Baszanowski (Poland)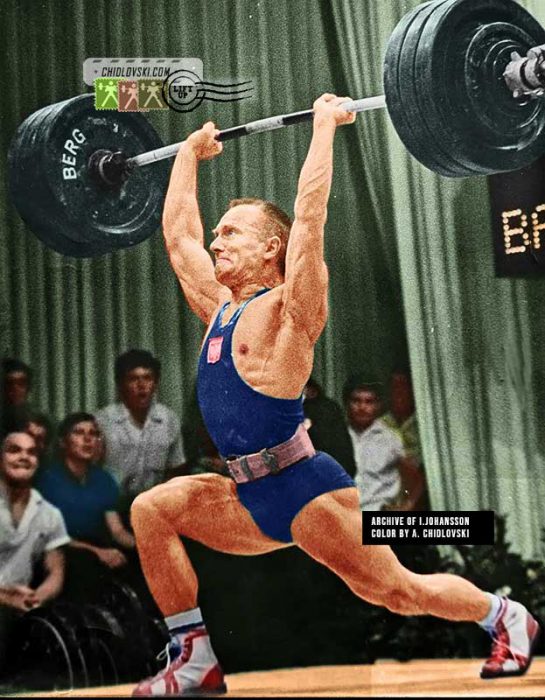 History in Color:
June 23, 1970, Szombathely, Hungary – Legendary lightweight champion, 35-year old Waldemar Baszanowski of Poland performs a split style clean in the 67.5kg weight class at the 1970 European Championships in Columbus.
2x Olympic champion and 4x Olympian, Waldemar Baszanowski (1935-2011) was one of the greatest weightlifters of all time and nations. His greatness could be attributed to all the awards and medals that he won throughout his remarkable career as well as to his brilliant weightlifting techniques.
At the beginning of his career, Baszanowski used split style for both snatch and clean lifts. After 1963, Baszanowski switched to squat style in the snatch and continued to use split style clean in the competitions. Regardless of the style, Baszanowski's techniques were always impressive and nearly perfect in performance.
Speaking of his brilliant split cleans, Baszanowski was one of the last of the mohicans to use it on the elite level. It was Waldemar Baszanowski who the the last world record ever in clean-and-jerk using a split clean. It happened on June 22, 1971 when Baszanowski cj'd a world record of 173kg in the lightweight class in Sofia, Bulgaria.