Rafael Chimishkyan at Chalkathon by LiftUp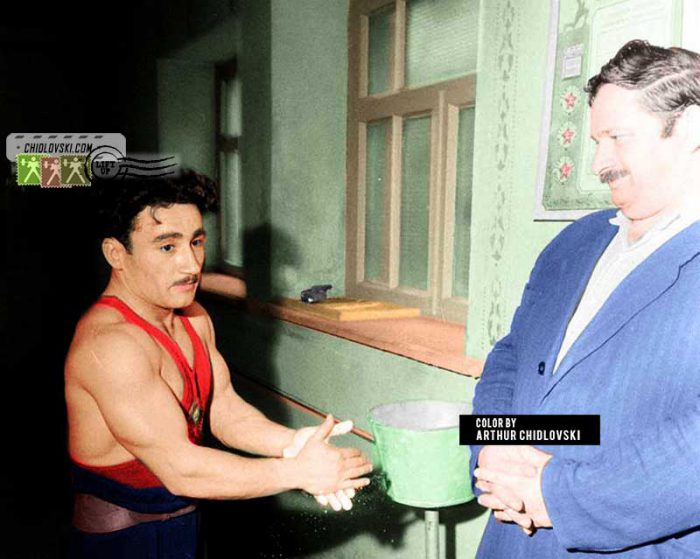 In the hospitals, doctors always wash their hands before surgeries. In Olympic weightlifting, athletes always chalk their hands before lifting weights at the competitions.
Presenting more episodes of our retro "weightlifting chalkathon" series within History in Color at LiftUp:
Tbilisi, Georgia, Summer 1955 – Olympic champion Rafael Chimishkyan of Tbilisi, Georgia is chalking his hands before lifting during an open training session in the gym in his home town Tbilisi. At the 1952 Summer Olympics in Helsinki, Chimishkyan became the second Soviet weightlifter to become an Olympic champion when he won gold in the featherweight class. The training was organized for a photo assignment by British photographers to capture the daily life of Soviet champions for the Life magazine.