World Record by Victor Korzh (1956)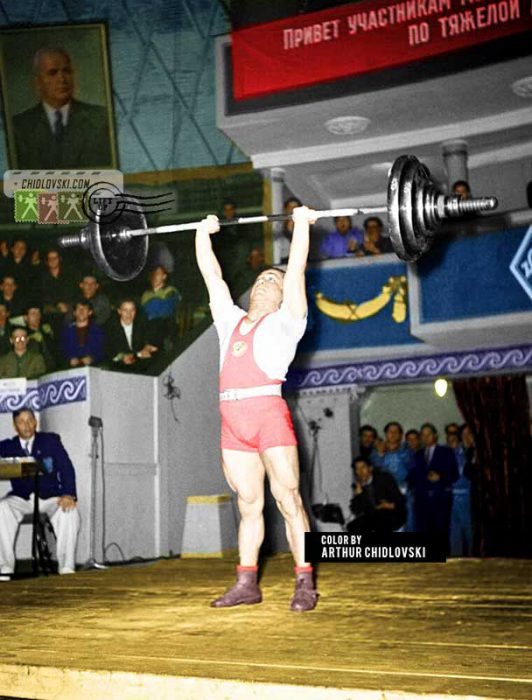 History in Color:
April 11, 1956, Moscow, Russia, USSR – 22-year featherweight Victor Korzh of Rostov, Russia sets a new world record in press (113.5kg) in the 60kg weight class at the international tournament that was held in the Krylya Sovetov Sports Palace in Moscow.
Victor Korzh competed for the Dynamo Club of Rostov-on-Don and was one of the top Soviet featherweights from mid 1950s – early 1960s. His forte lift was the press and the weakest  – the snatch. He set 3 world records in the press during his career. In 1960, Korzh became a vice champion of the USSR in Leningrad.
At the 1956 tournament in Moscow, Victor Korzh finished with a 337.5kg (112.5+95+130). The first place went to another athlete from Rostov – Olympic champion Ivan Udodov with a total of 342.5kg (107.5+105+130).