Trofim Lomakin at Chalkathon by LiftUp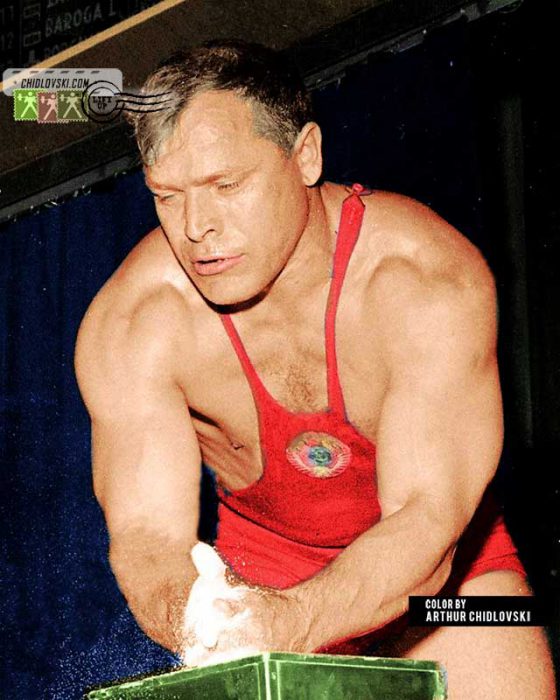 In the hospitals, doctors always wash their hands before surgeries.
In Olympic weightlifting, athletes always chalk their hands before lifting weights at the competitions.
Here goes another episode of our retro "weightlifting chalkathon" series within History in Color at LiftUp:
September 9, 1960, Rome, Italy – Soviet mid heavyweight Trofim Lomakin prepares for lifting on his way to a silver medal in the 90kg class at the 1960 Summer Olympics in Rome. I doubt if Trofim used bodybuilding routines in training. He was given a natural strength at birth and wasn't known for any extra work in the gym. He was the 3rd Soviet athlete to become an Olympic champion (82.5kg, Helsinki, 1952) but he wasn't selected to compete at the 1956 Olympics in Melbourne. In Rome, Trofim won his second Olympic medal (silver).