Michel Broillet at Weightlifting Chalkathon by LiftUp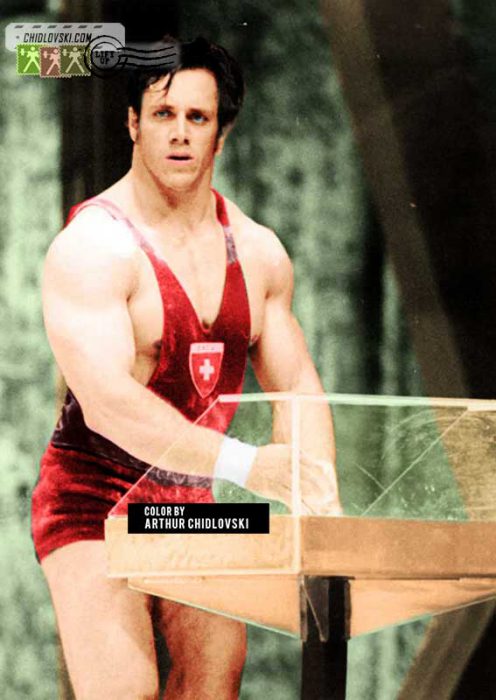 In the hospitals, doctors always wash their hands before surgeries.
In Olympic weightlifting, athletes always chalk their hands before lifting weights at the competitions.
Here goes another episode of our retro "weightlifting chalkathon" series within History in Color at LiftUp:
September 21, 1975, Moscow, Russia – Mid heavyweight Michel Broillet of Switzerland is preparing for his lift in the 90kg class at the 1975 World Championship in Moscow. Broillet won a silver medal in the snatch program and the 4th place in total. Besides being one of the best athletes in the world Olympic weightlifting of the time, Michel was also a well-known competitive bodybuilder. Although hand chalking wasn't evaluated in weightlifting per se, muscles views always caught attention of the audience.