Weightlifting Chalkathon at LiftUp: Valery Shary (1975)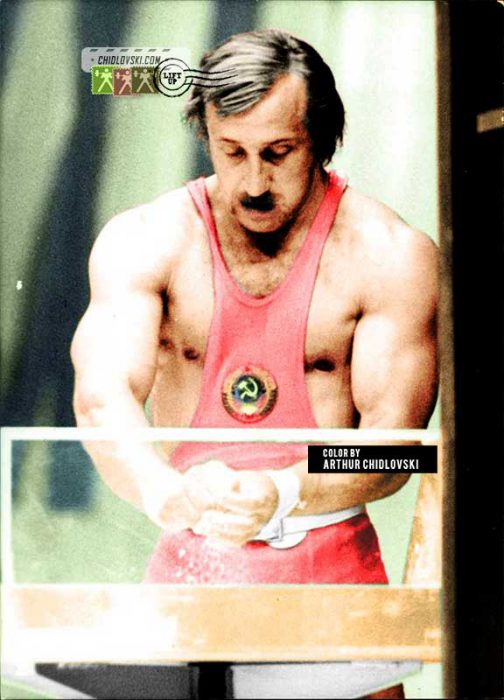 In the hospitals, doctors always wash their hands before surgeries.
In Olympic weightlifting, athletes always chalk their hands before lifting weights at the competitions.
Here goes our retro "weightlifting chalkathon" within History in Color at LiftUp:
September 20, 1975, Moscow, Russia – 28-year old light heavyweight Valery Shary of team USSR is getting ready for the next lift in the 82.5kg weight class at the 1975 World Championship in Moscow. He won his first world title that night and, the next year, Valery Shary won a gold medal at the 1976 Olympics in Montreal.