Gennady Ivanchenko at Chalkathon by LiftUp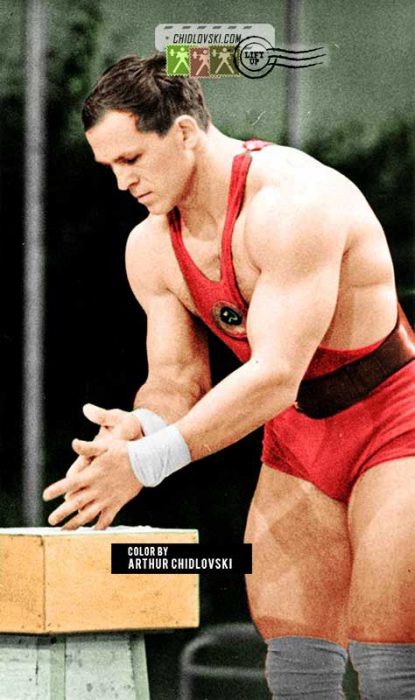 In the hospitals, doctors always wash their hands before surgeries. In Olympic weightlifting, athletes always chalk their hands before lifting weights at the competitions.
Presenting more episodes of our retro "weightlifting chalkathon" series within History in Color at LiftUp:
April 13, 1972, Tallinn, Estonia – The first light heavyweight (82,5kg) in the club 500, World and European champion, author of numerous world records, Gennady Ivanchenko of Riga, Latvia prepares for lifting at the 82.5kg class at the 1972 USSR Championships in Tallinn.
By the end of the day, Gennady won a silver national medal with a 510kg (170+145+195) total.