Yanko Rusev Wins His 1st European Title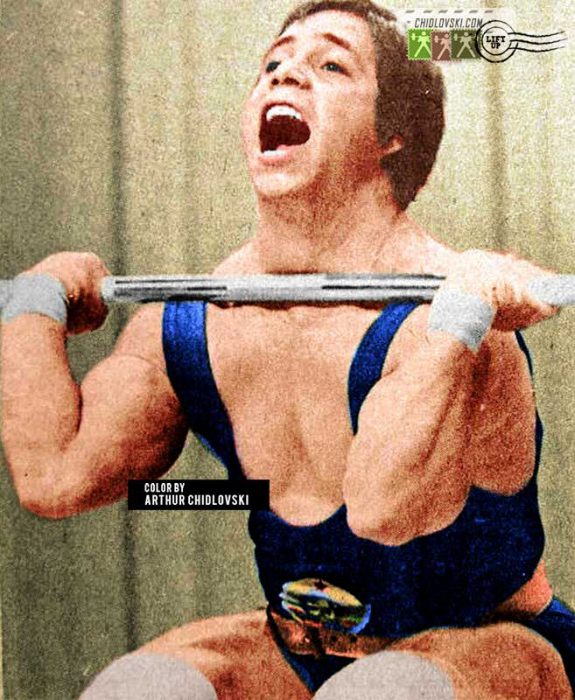 History in Color @LiftUp:
June 13, 1978, Havirov, Czechoslovakia – 19-year old junior lightweight Yanko Rusev of Bulgaria performs a cj lift in the 67.5kg weight class on his way to his first career gold medal at the European Championships in Havirov.
His debut at the senior elite level tournaments took place at the 1977 World and European Championships in Stuttgart. He marked it with a silver medals set in the 60kg class and a world record in clean-and-jerk (165kg).
In June 1978, Rusev won his first European title in Havirov. His total was 310kg (135+175).